Metro: A Theme Inspired by Windows 8
Our latest theme, Metro, is a wonderfully responsive and bold offering, inspired by the Metro design seen in Windows 8. Whether you're building a portfolio, or you're running a blog, Metro has you covered with various layout options and the ability to dynamically organize your content so that it always flows and stacks. The Tile post type offers you the ability to create tiles with all manner of content types - buttons, gallery sliders, images, maps and text with full shortcode support - and display them on any page or post on your site with ease. With a fully responsive layout, options such as infinite scroll, and dynamically arranged content, your site will always look as clear and beautiful as it can no matter what device you are using.
We are offering 30% disount code for this new theme. Use the coupon code "metro" for a 30% discount off this theme until Feb 8, 2013.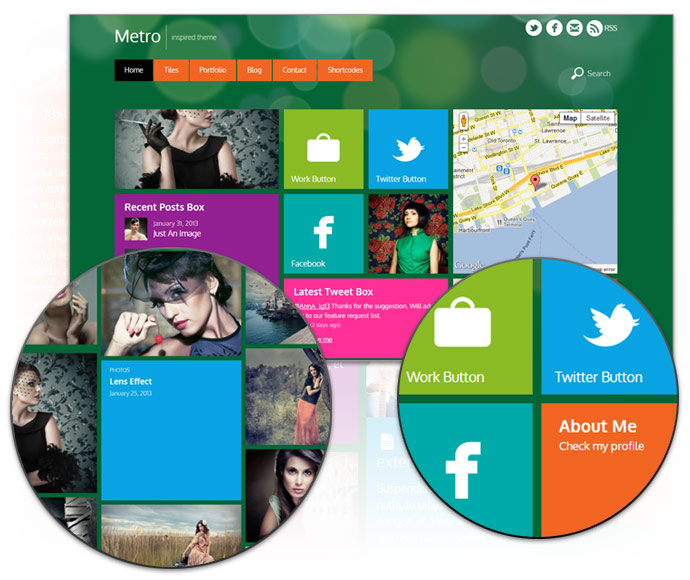 Responsive Design
A responsive design that works on all mobile browsers and devices. To see the responsive design in action, view the demo and resize the browser window or view it with a mobile device.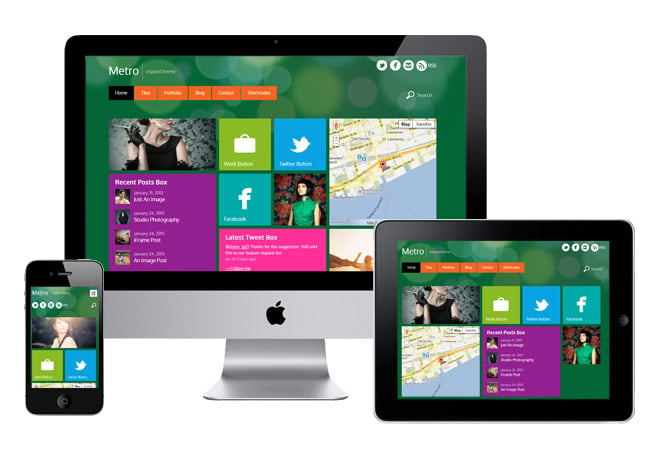 Metro Layout
The Metro layout is created with a custom post type called Tile. It can be used to display various content types, from text (with full shortcode support) and buttons to gallery sliders, images and maps. It allows you to specify the tile size (small, medium, or large) to produce the Metro layout result. The banner and map Tile has optional flip-over content layer.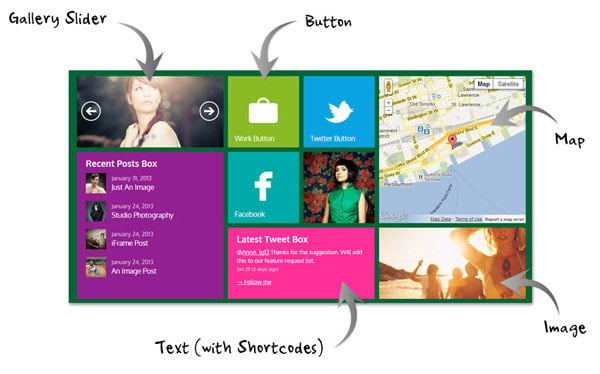 With shortcode support, you can display any dynamic content with the shortcodes that are packed with our framework or plugins. You can display sliders, buttons, videos, maps, Flickr galleries, Twitter feeds, recent posts, etc.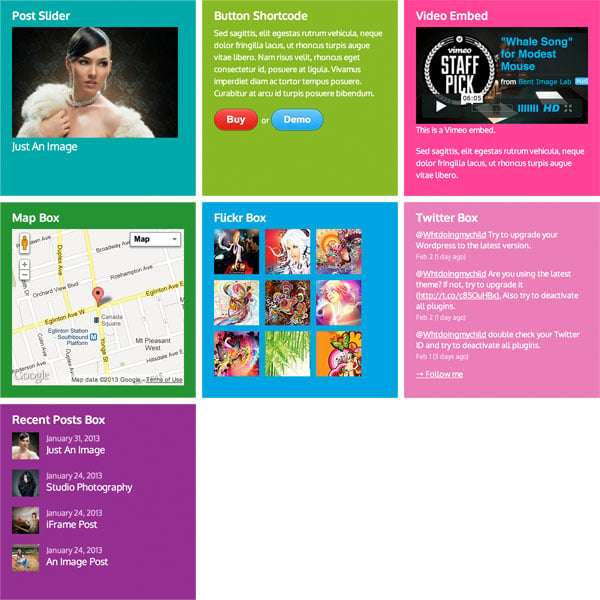 WordPress Post Formats
Metro includes support for all WordPress Post Formats: Image, Video, Gallery, Quote, Audio, Link, and Status. With our enhanced custom panel, publishing post format content is much easier and clearer. The custom panel now only shows the related fields with the selected format.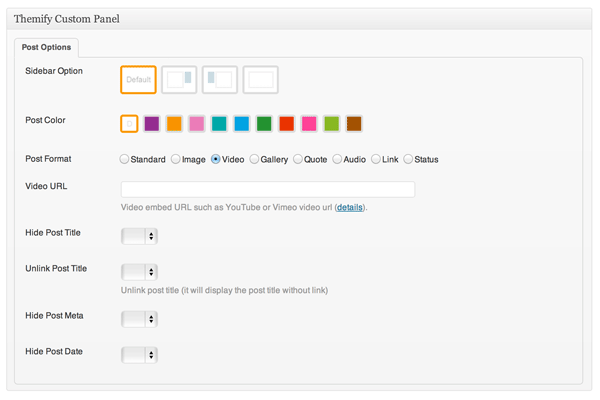 Portfolio
Aside from the Tile custom post type, we also packed a Portfolio post type. You can display a single featured image or gallery slider in the Portfolio posts. Infinite scroll and animated flip-over content makes your portfolio looks cooler.
Infinite Scroll
With the Metro option panel, you can choose to use infinite scroll or the traditional page number navigation. The infinite scroll can be set to be automatically loaded or by clicking on the Load More button manually.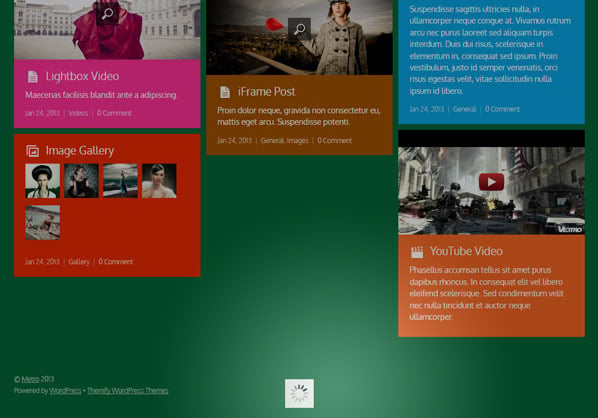 Post Colors and Skins
The theme comes with 9 different post colors and skins based on the Windows 8 Metro colors: purple, pink, teal, blue, green, red, magenta, lime, brown. You can apply these colors on the blog posts, Tile posts, Portfolio posts, and theme skin.