Setting up Twitter's new keys and tokens
Due to the introduction of Twitter's new API, additional steps are required to configure the Twitter widget and shortcode bundled in Themify themes.
1. Go to Create an application on Twitter. You may need to login normally using your Twitter username and password.
2. Click "Create an app".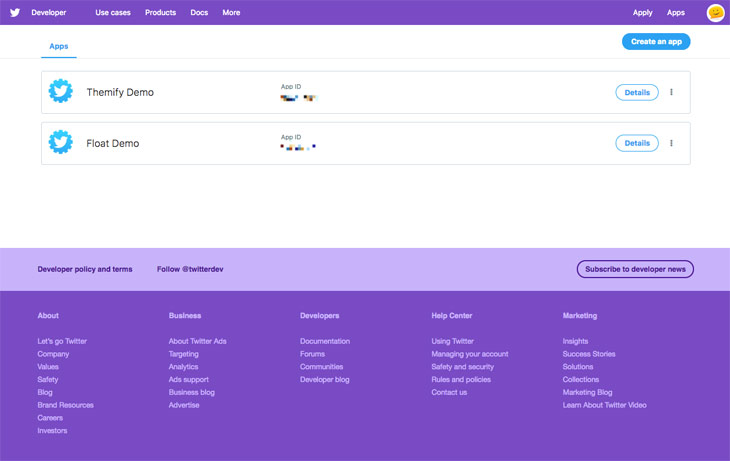 3. Then follow the instructions to fill out the required information (this is just one of the steps).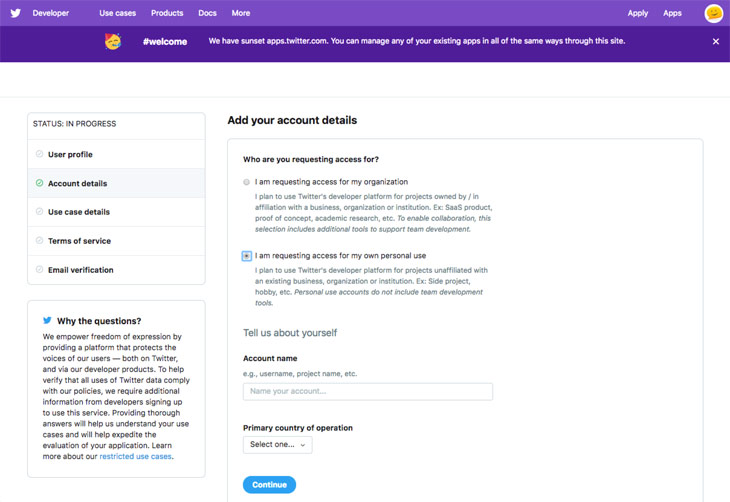 4. After you fill out all the required steps, Twitter will send you an email confirmation. You must click a link in that email to confirm your application.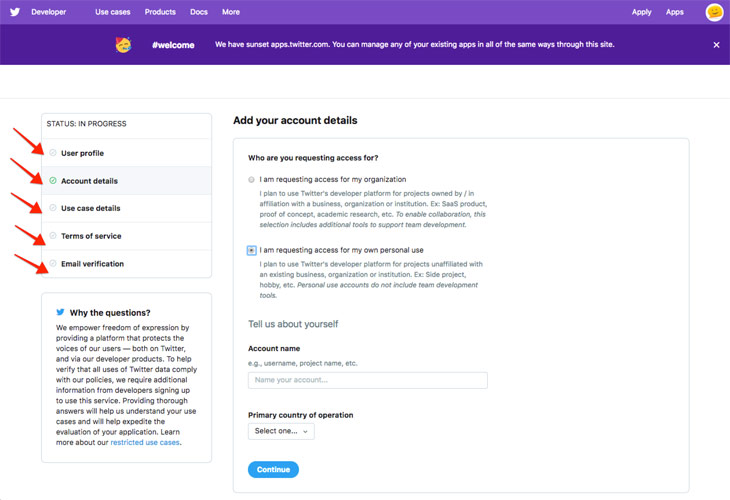 5. You should then see the apps and app IDs here: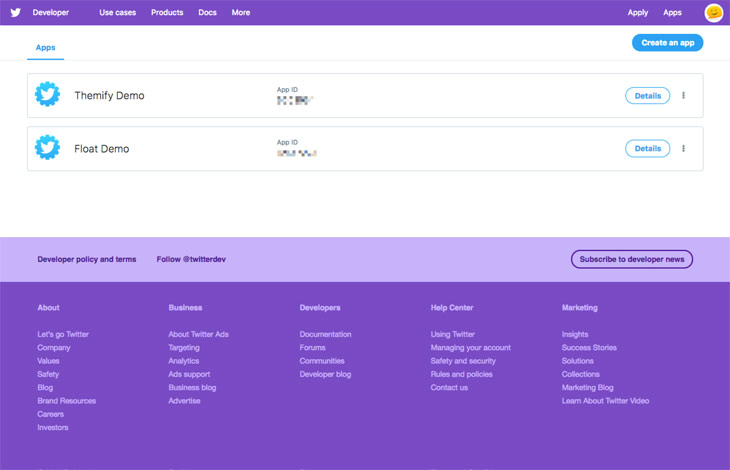 6. Click 'Details' on the right side of the screen of the app of your choice (pictured above).
On the details page (pictured below), click the "Keys & Tokens" tab and you will see the Consumer API key and Consumer API secret key, which you will need for the next step.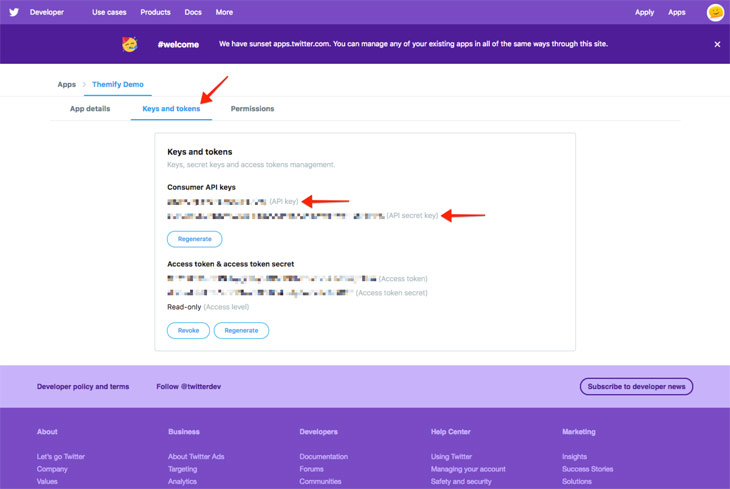 5. Login to your WP Admin > Themify Theme > Twitter Settings side tab, and paste the Consumer Key and Consumer Secret Key.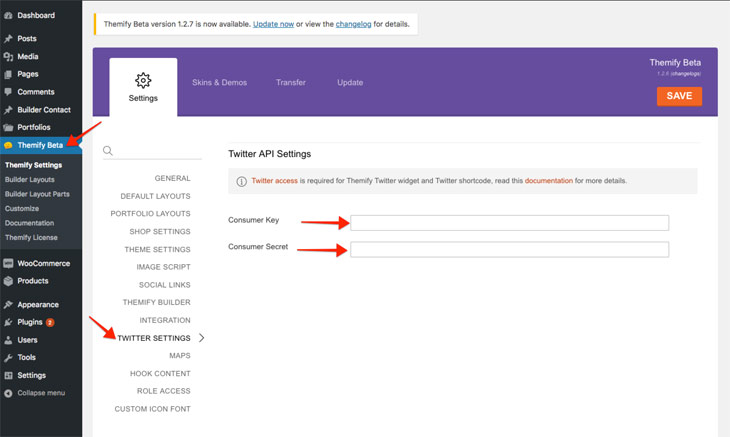 6. Press Save. You are now ready to setup your Twitter Widget or use the Twitter shortcode.