Setting up Twitter's New Keys and Tokens
Due to the introduction of Twitter's new API platform, Twitter Developer, additional steps are required to configure the Twitter widget and shortcode bundled in Themify themes. If you already have an app with the now retired Twitter Apps site, you can continue to manage and access your apps via the new developer platform at developer.twitter.com.
If you don't have any apps or wish to create a new app, you must apply for a Twitter developer account and be approved before you create an app. We'll take you through the steps of creating an application, where the app IDs and secret tokens will be found, and where you can plug that into on Themify's settings in order to get your Twitter feed displaying on your site.
1. Go to Create an app on the Twitter Developer site. You may need to login normally using your Twitter username and password.
2. Click "Create an app".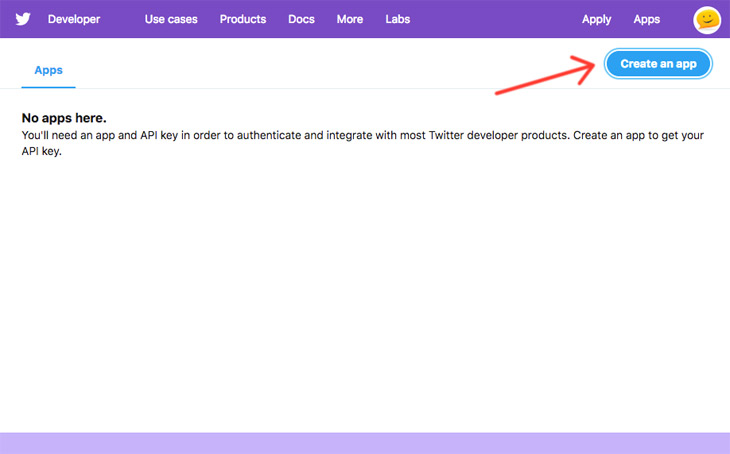 3. You'll be instructed to apply for a Twitter developer account. Click Apply.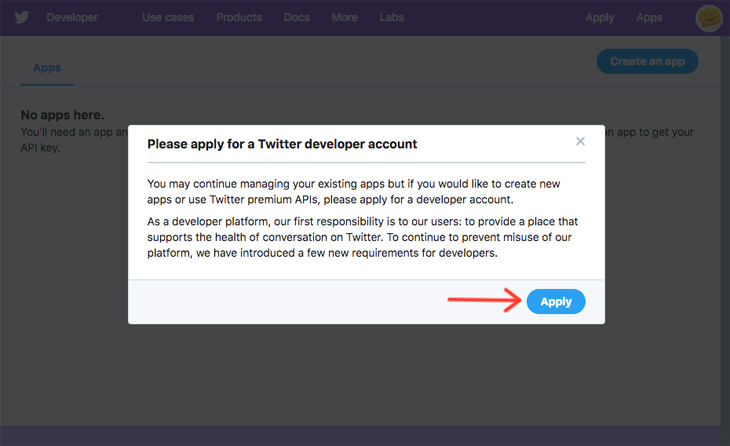 4. Follow the instructions, select your primary reason for using Twitter developer tools, and fill out the required information (this is just one of the steps).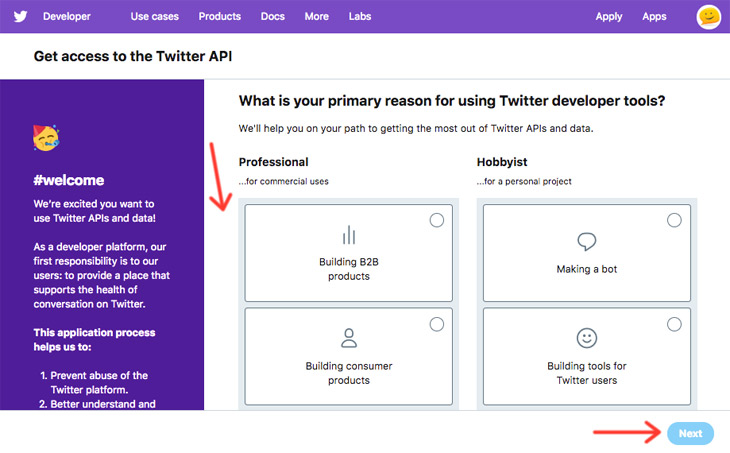 5. Make sure you review the Developer Agreement and click Submit Application once you have accepted.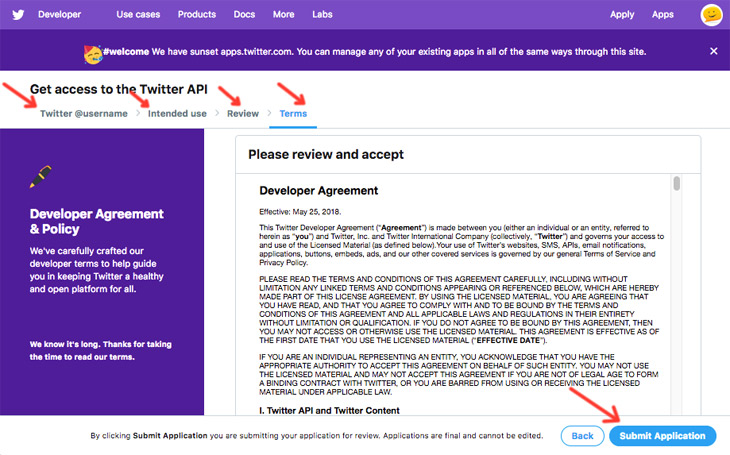 6. After you fill out all the required steps, Twitter will send you an email confirmation. You must click a link in that email to confirm your application.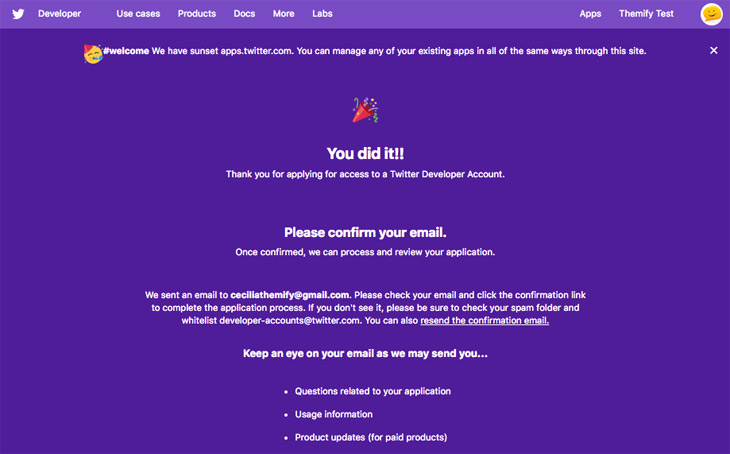 7. Once you've confirmed the email sent by Twitter, click Create an app once more, and you'll see a form you can fill out like the one below. (A brief description of what you intend to do should be fine).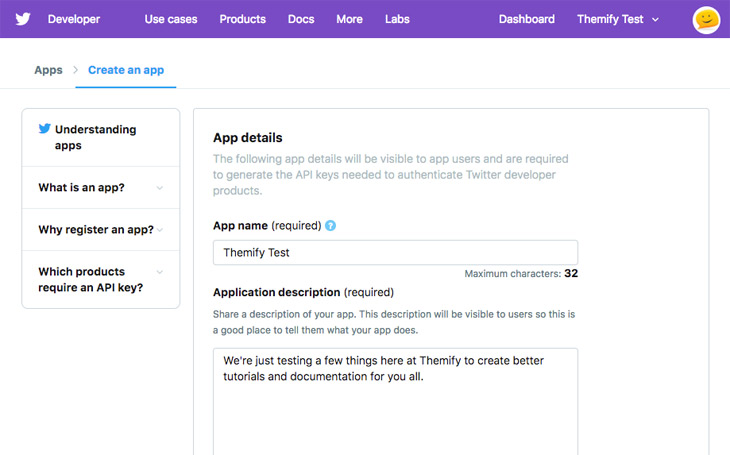 8. After you complete and submit the form, click the Keys and tokens tab.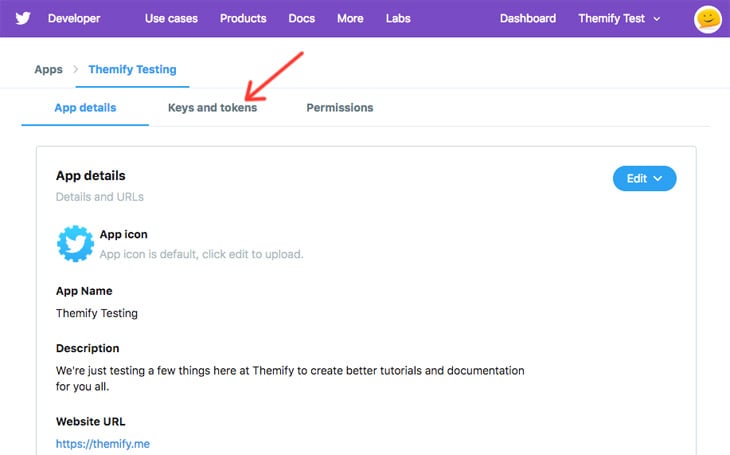 9. You should then see the Consumer API key and Consumer API secret key, which you will need for the next step.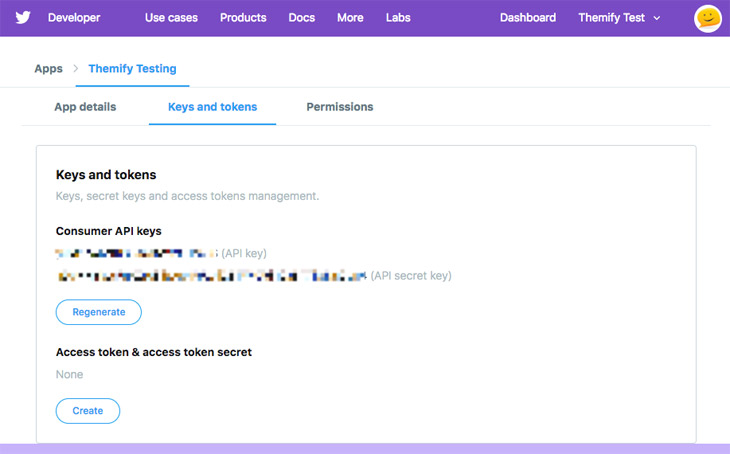 10. Login to your WP Admin > Themify Theme > Twitter Settings, and copy and paste the Consumer Key and Consumer Secret Key.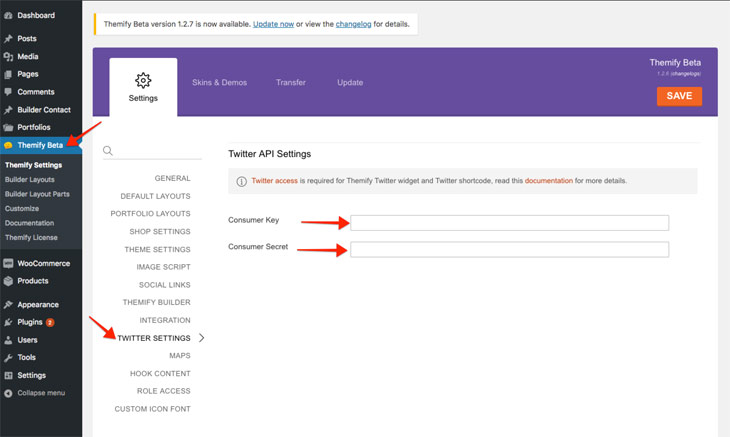 11. Press Save. You are now ready to setup your Twitter Widget or use the Twitter shortcode.