Setting up Twitter's new keys and tokens
Due to the introduction of Twitter's new API, additional steps are required to configure the Twitter widget and shortcode bundled in Themify themes.
1. Go to Create an application on Twitter. You might need to login normally using your Twitter user name and password.
2. Enter a name, description and your website's URL in the corresponding fields, leave Callback URL empty.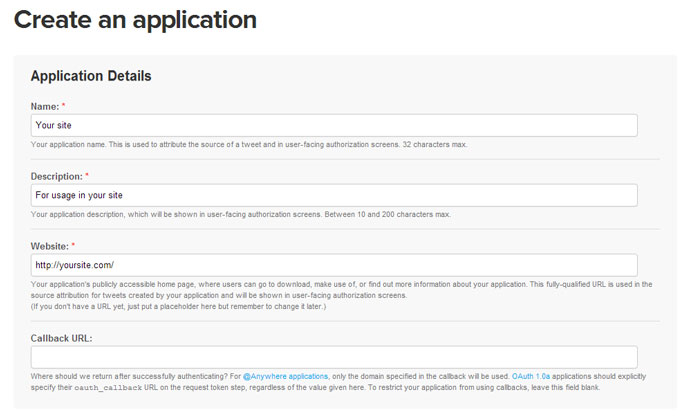 3. After creating the application, you'll be taken to your application management screen. Click on "Test OAuth" button on top right corner of screen


4. You'll be taken to My Applications screen here you will see Consumer Key and Consumer Secret to copy them.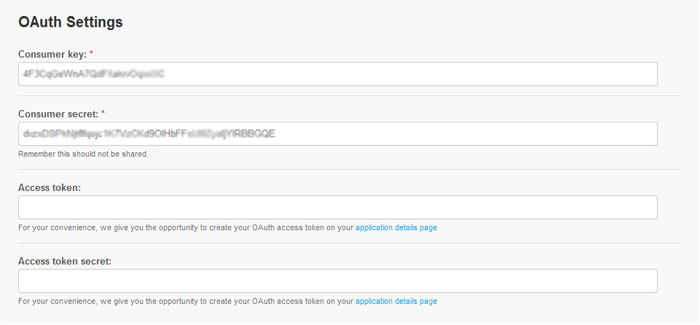 5. Login to your WP Admin and go to the theme Settings tab, and in the Twitter Settings side tab, enter the Consumer key and Consumer secret keys.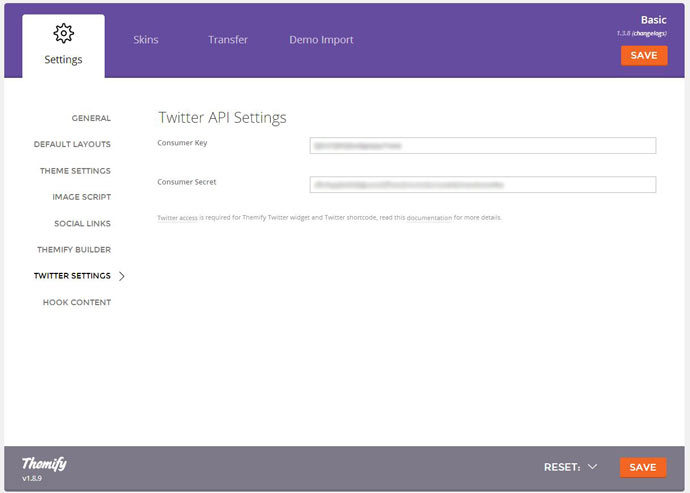 6. press Save All. You are now ready to setup your Twitter Widget or use the Twitter shortcode.