Using FileZilla (FTP Software)
If you don't have a FTP software, download a free FTP software, FileZilla (available in Mac, Linx, and PC). To connect to your server:
Enter the Host, Username, and Password (you can find the FTP login information from your host provider) to connect to your server
Once you are connected, you should see two panels. The panel on the left is your local site and the panel on the right is your server remote site
To upload files to your server, drag the files from your local drive to the romote site
To download files from your server, drag the files from the remote site to your local site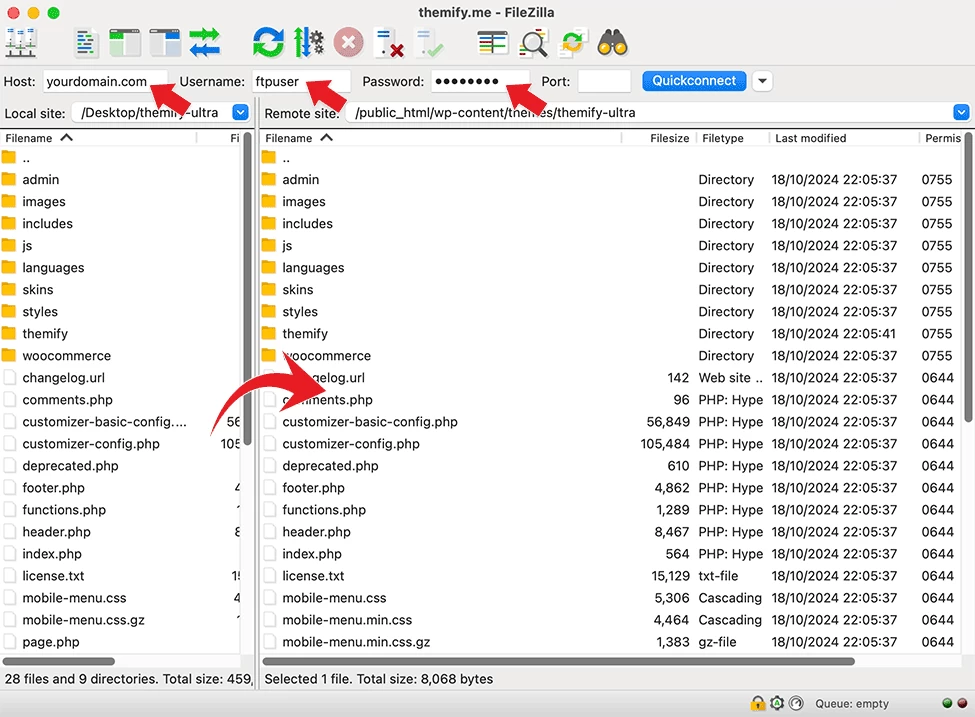 You may also use other FTP software like: Cute FTP and Transmit.