Image Script
Image Script
Our themes use a dynamic script called WordThumb (similar to TimThumb) to generate the thumbnails at any dimension on the fly. It takes the Large Image file (specified in wp-admin > Settings > Media) and generates the image at any size that you specified in the theme option panel.
If the image script is not supported by your server or you prefer to use the native image, it can be disabled at Themify > Settings > Image Script tab. If you see img.php images, check FAQ #2 about the common issues.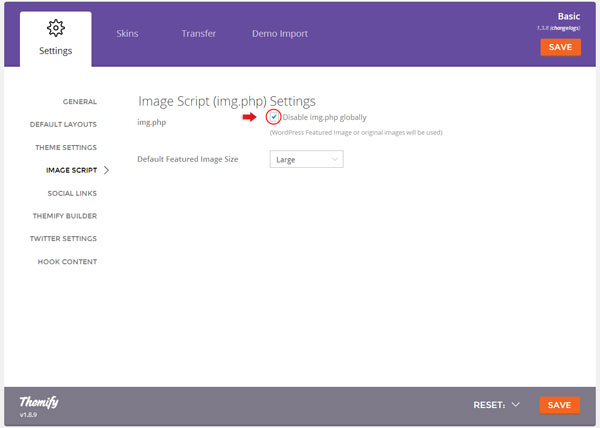 Once the image script is disabled, dropdown will be available for you to choose which image size to use in default index layout and single post layout modules, as well as in each post editing screen. The image sizes (Thumbnail, Medium, Large) can be set at wp-admin > Settings > Media. In other words, you can specify 250 x 250px medium size to be used in the index pages and 560 x 300px large size for single post page.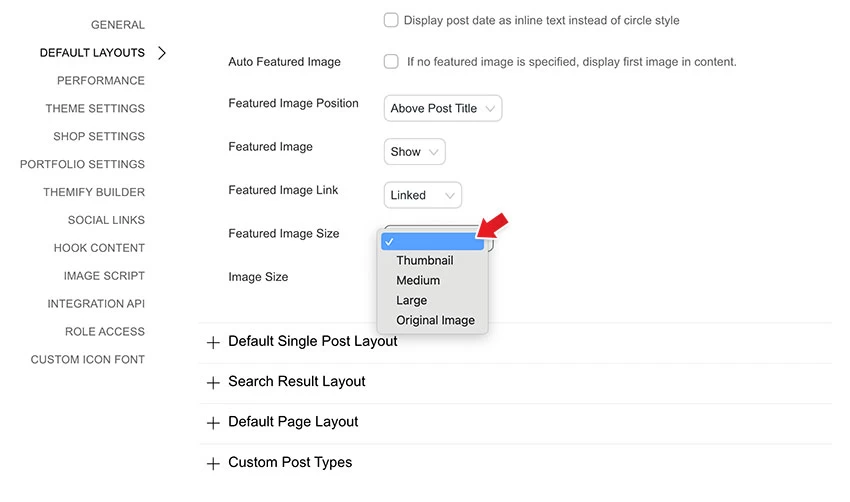 Rebuild Thumbnails
Under the Themify admin menu, you will see the Rebuild Thumbnails link.
The Rebuild Thumbnails allows you to regenerate a new set of thumbnails if you need to change the thumbnails dimension in the Media Settings.
The Post Image Migrator is for users who are using the older versions where a custom field was used to handle the post image. It converts the Post Image custom field to WordPress Featured Image. If you are using Themify framework 1.1.6 or newer, you can ignore this tool.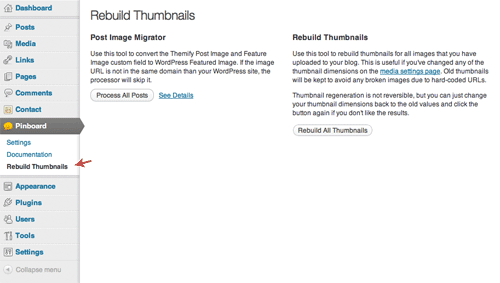 Modifying the URL passed to Image Script
The image function also includes a filter, themify_image_script_src, that can be used to modify the URL passed to img.php. See more details on its usage in this related document.