Google Fonts
Google Web Fonts is integrated in the Themify framework since version 1.3.4. All Google Fonts are available under Font Family dropdown.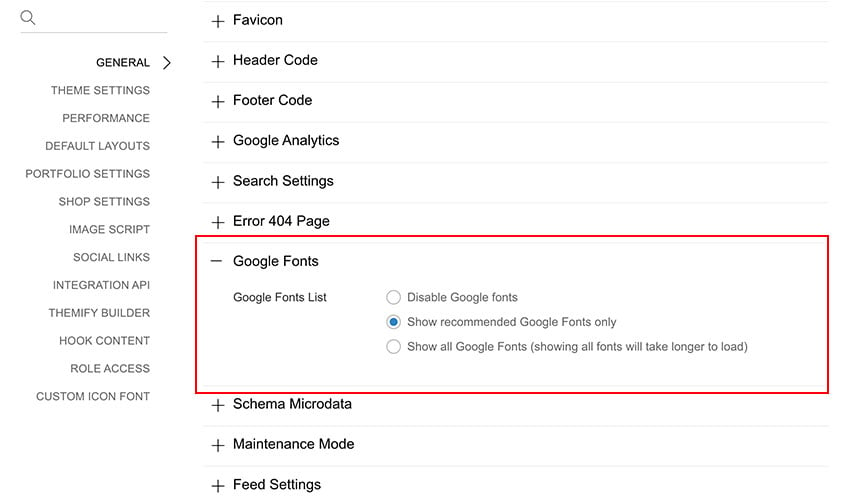 Just remember that each Google Web Font you select adds a slight weight to your site loading, you should wisely use only those that you really need to keep the good performance of your site. In other word, more fonts you select means heavier site load.
Font Subsets
If your language requires special characters, such as eastern europe languages, you can specify an additional character subset to embed those characters. Just go to Themify Settings > General, scroll down to Google WebFonts Subsets and type the character subset in the field. These are the characters subsets you can embed:
latin (always embedded)
latin-ext
cyrillic
cyrillic-ext
greek
greek-ext
vietnamese


Separate multiple subsets with a comma. Once you're ready, click Refresh List so the fonts that support ALL the subsets you specified are available (you'll notice that the font list is reduced).