03 Apr 2021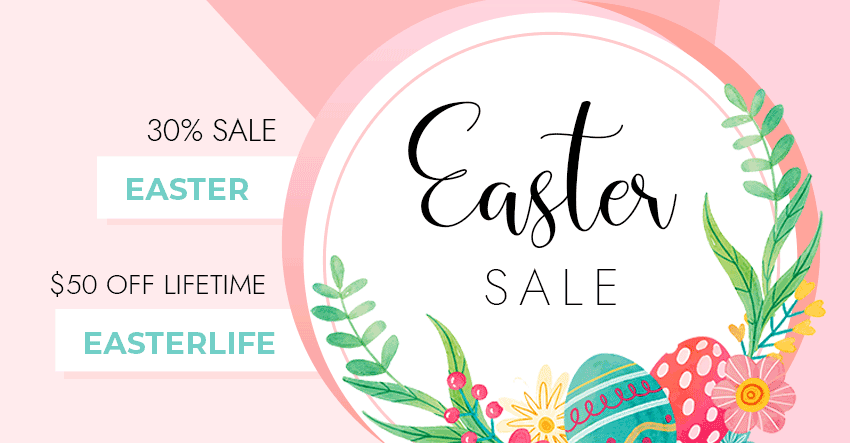 Happy Easter, everyone! Spring is in the air, the birds are tweeting and summer is just right around the corner - there are definitely a lot of reasons to celebrate. With easter egg hunts and the warmer weather to look forward to, we are excited to give you another reason to celebrate the holiday with these "Egg-celent Discounts"! Enjoy 30% off on regular memberships or save $50 on Lifetime club memberships.
We continue to wish everyone a safe and happy easter celebration. As we continue to navigate the new normal, we hope that these discounts provide relief to headstart your business website. As always, we thank you for the continued support!
30% OFF REGULAR MEMBERSHIPS
Get access to 42 themes with Photoshop Files + 11 Plugins + 25 Builder addons + 5 PTB addons with the Master Club membership.
Use promo code: EASTER
$50 OFF LIFETIME CLUB
Enjoy a lifetime access to all Themify products, updates, and support with the Lifetime Club membership. These are all accessible to you for only $199! (Reg. price: $249)
Use promo code: EASTERLIFE
Themify's Easter sale runs between April 5 to April 12, 2021.