16 Mar 2020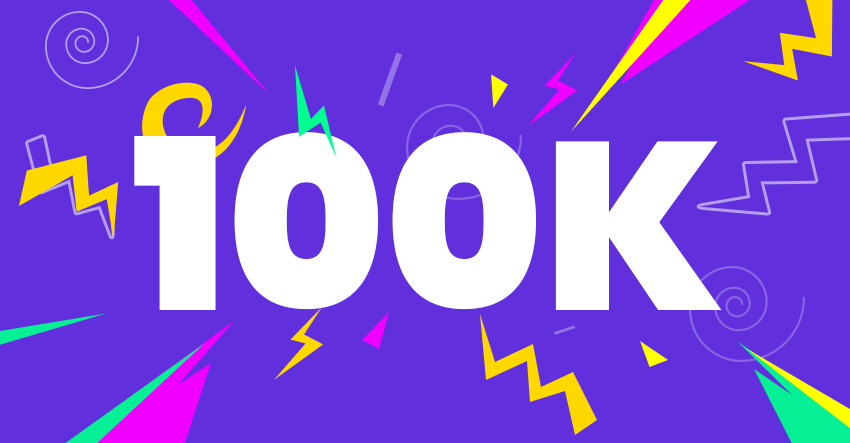 Our team at Themify is happy to announce we have hit over 100,000+ registered users this year! We would like to thank each and everybody who has supported us by using our products, leaving great reviews, sharing what we do with friends and family, and telling us how we can improve our products and services. We are celebrating this milestone with a giveaway for 10 lucky contestants and a sale lasting all week! We are excited to be putting out new features, skins, and improved services all throughout the year.
30% OFF EVERYTHING!
Everything including Lifetime Club! Take 30% off all of our memberships, themes, plugins, addons, and product renewals.
Use coupon code: 100K from March 16th 2020 to March 23rd 2020.
Win a Free Master Club Membership
We will be giving 10 lucky winners a free Master Club membership (giving you unlimited access to all Themify themes, products, support, and updates for a year.) To enter the free giveaway, submit an entry in one of the following ways:
Follow + Tweet Us
Share this post on Facebook
Comment on this blog post
The more entries, the more chances of winning! Use the raffle tool below to submit your entries today.
This promotion and giveaway ends on March 23, 2020 @ 11:59pm EST.
Our raffle plugin has been provided by RafflePress, an awesome and intuitive WordPress giveaway plugin to grow your email list, web traffic, and Facebook and Twitter followers! Check them out and see how you can easily create awesome giveaways like this one.
UPDATE: Due to coronavirus, we understand that your routines and schedules might be affected. We've extended the Themify 100K sale to March 31th, 2020. We hope everyone stay safe & healthy. If you need any theme/plugin support, we are here 24/7.