11 Aug 2011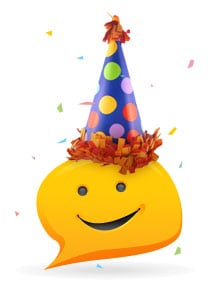 We are very excited to announce that today marks our first anniversary. To celebrate this big day, we are running the biggest promotion ever starting from today till Sunday August 14th, 2011. Enter coupon code "happybirthday" to get 50% off any theme. On top of that, we are throwing in an all-theme Anniversary Pack for just $69. The Anniversary Package includes all current themes (18 themes in total) along with the Photoshop files. As a bonus, we will add the upcoming Tisa theme to the Anniversary Pack. A normal Developer Club is $150 plus $20 monthly recurring fee, but this Anniversary Pack is a one time flat $69. So don't miss out on this great opportunity to save! You can either use the 50% "happybirthday" discount code to get individual theme or buy the Anniversary Pack to get all themes (18 themes + 1 upcoming) for just $69. Note: the coupon code can not be applied to the Anniversary Pack. Hurry, the Anniversary Pack is a limited time offer up till August 14th!
Great Opportunity to Make Extra Cash!
If you are on our affiliate program, don't forget to spread out the words. If you haven't joined our affiliate program yet, don't miss this chance to make some extra money. We pay 30% commissions on every sale referred by affiliates.