13 Feb 2017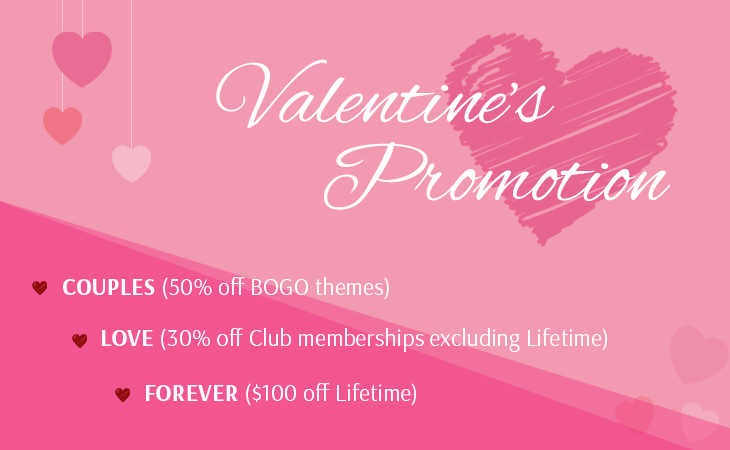 Will you choo-choo-choose us?
We're making this Valentine's Day one you won't forget. For 1 heart-filled week, we are offering 50% OFF on all 1 + 1 Themes! Not to exclude anyone, all Club Memberships (excluding Lifetime Master Club Membership) will receive 30% OFF. And finally, Lifetime Master Club Membership are $100 OFF. To make sure you get your order in during this busy week of love, this sale will be available for a full week.
So treat your sweetie and yourself! Because this Valentine won't let you down.
The Valentine's Day Sale ends on February 20, 2017.
Happy Valentine's Day!