Featured Image
Method #1: Featured Image Upload Button
To attach a featured/post image, simply click on the "Upload" button in the Themify Custom Panel. The image will be automatically assigned as the post's Featured Image. The featured image is required if you want to display an image in the post, slider, and widgets. If you want to use an image already uploaded in the Media Library, click "Browse Library".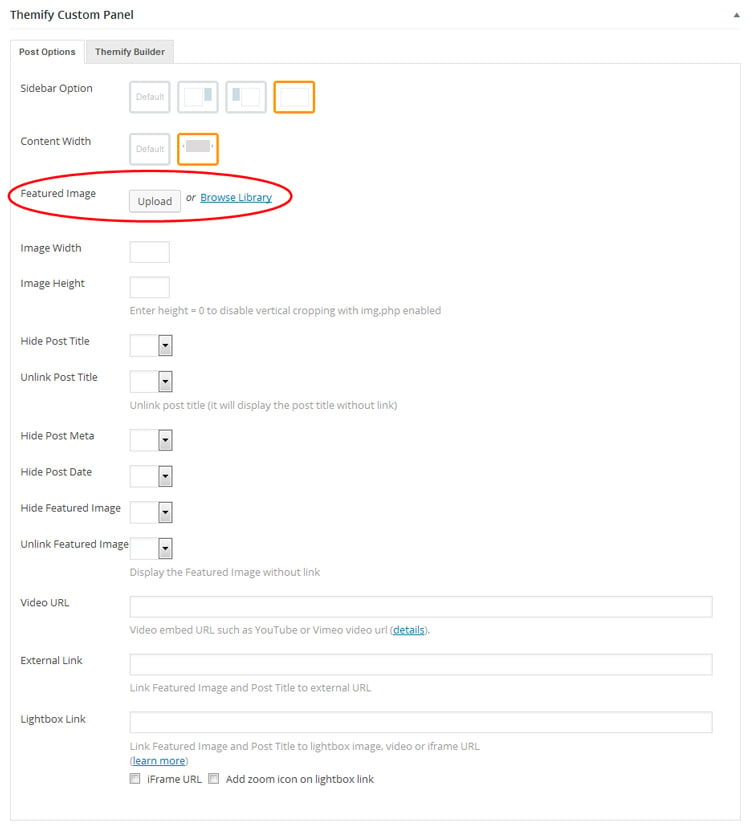 Method #2: WordPress Add Media Button
Alternatively, you can click on the "Add Media" button above the content editor and then upload or select an image in the Media Library.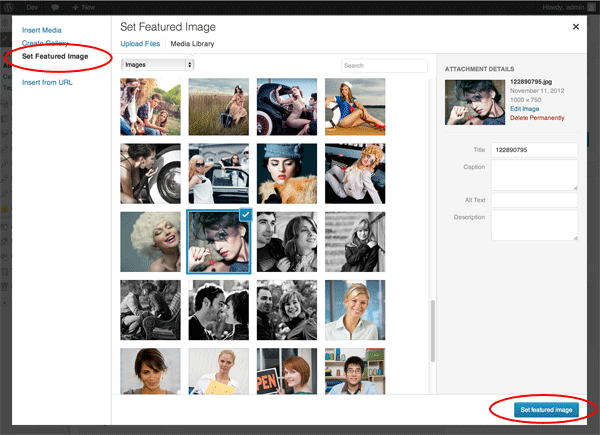 Featured Image Size
To learn how to set featured image size, please read this post.