Social Media Links (old)
UPDATE: if you are using framework 1.2.7+, please follow this tutorial instead.
The social media links are managed by WordPress Links and Themify - Banners & Links widget.
To display the social links, first you have to add the links via the Links Manager:
Go to Links > Add New
Complete the following fields:

Link name (eg. Facebook)
Web address (eg. http://facebook.com)
Store it in a category (eg. "Social")
Link image address (you may upload the image via FTP or the media uploader)
Select the "Rating" (rating can be used to control the order of the links and it is optional)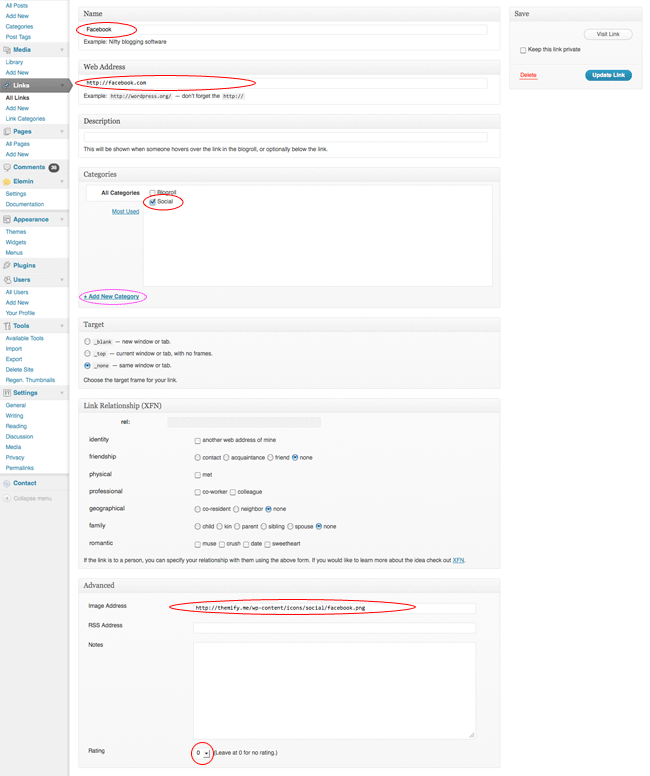 Step 2:
When you are done adding the social links, go to Appearance > Widgets
Drop a "Themify - Banners & Links" widget to the social widget panel
Select the link category and orderby rating (optional)
Check "Show link image"
NOTE: the "Themify - Banners & Links" widget can be dropped to any widgetized area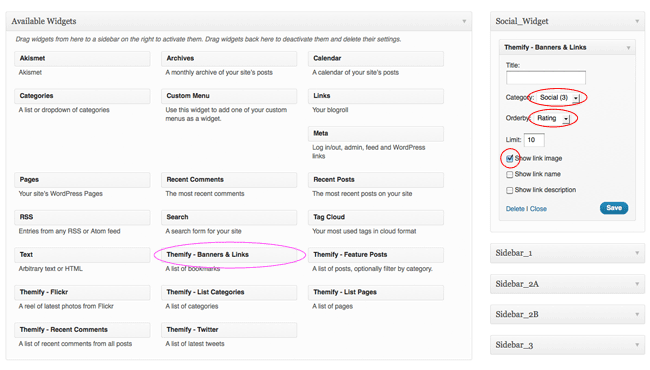 Social Media icons
You may download more free social media icons at IconDock.
Tutorial Video
Video by Paal Joachim Romdahi