21 Dec 2020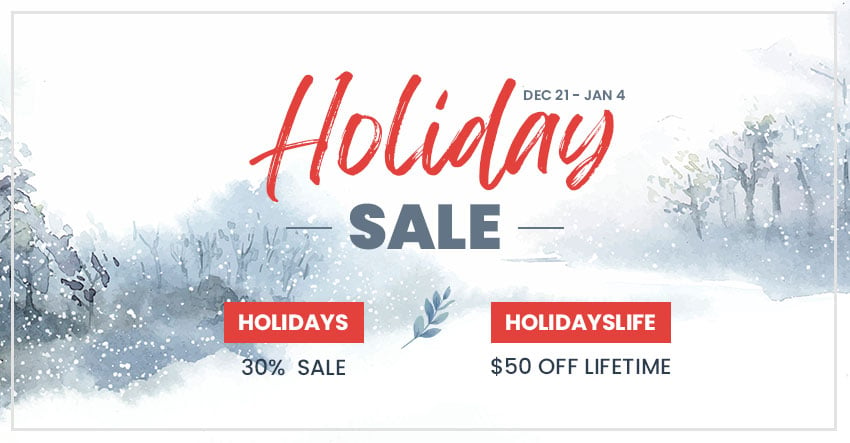 Black Friday and Cyber Monday may have come and gone, but the holidays are still in full swing. To celebrate the holiday season, continue to save big on our memberships clubs. For a limited time only, enjoy 30% off on regular memberships or save $50 on our Lifetime Club membership.
30% OFF REGULAR MEMBERSHIPS
Save big on our Master Club membership and get access to 42 themes with Photoshop Files + 11 Plugins + 25 Builder addons + 5 PTB addons.
Use promo code: HOLIDAYS
$50 OFF LIFETIME CLUB
Our Lifetime Club Membership for LIFETIME provides access to all Themify products, updates, and support. These are all accessible to you for only $199! (Reg. price: $249)
Use promo code: HOLIDAYSLIFE
Sale runs from December 21, 2020 to January 4, 2021. You definitely don't want to miss out on these offers! Wishing you and your families a happy and safe holiday!