25 Jun 2015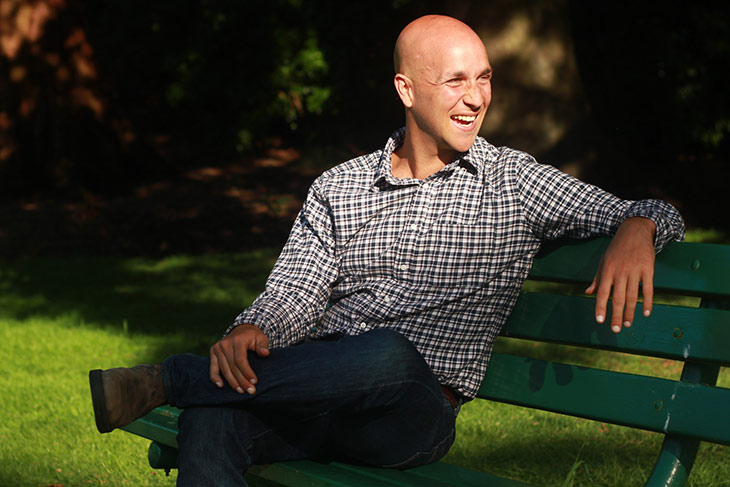 For this Customer Story, we're focusing our spotlight on Jordan Bower - a Digital Storyteller who shares his journey on how he started his business, and how Themify helped him express his creativity. Check out his entire story below:
About Me - Jordan Bower
My name is Jordan Bower, and I am a Digital Storyteller based in Victoria, BC. In my work, I help businesses, individuals and organizations translate their messages into emotionally rich stories that will connect with online audiences. I create visual identities, design websites, lead workshops and facilitate communications training; I am a full-service digital communications advisor. In my creative life, I am on the verge of launching an innovative storytelling project about my 3,000 kilometre walking trip from Canada to Mexico.
My Web Design Story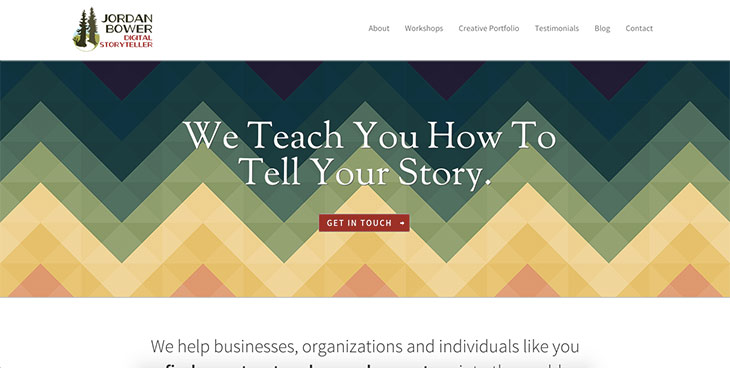 Base Theme: Corporate
When I started my business in 2013, I had absolutely no experience in web design. However, after doing some research, I saw that there was an opportunity to take pre-designed themes and adapt them to the needs of small business clients. A website is unique in that it touches so many aspects of a business: marketing, sales, operations, customer relationship management and more. I wanted to learn to understand web design so I could offer a wide suite of services.
Using themes from other companies, I taught myself how to use WordPress as well as some basic CSS. At first, my designs were not very good. Slowly, I learned how to find themes and plugins, and how to tell which ones were reliable and which ones weren't. About a year ago, a colleague recommended that I try Themify. As soon as I started using the Builder tool, I realized I had found a totally new way to run my business.
Because I don't have a background in graphic design, I never learned how to create mockups or use Illustrator. So my web design process is much different than most designers. Using the Builder, I design dynamically, testing, prototyping, moving objects around, until I get a feel for the story I am telling. The process is very creative and improvisational. Along the way, I've realized that my process mirrors the way most people use websites. Instead a website being redesigned every few years, I notice that websites need to grow with the organization, growing and changing as the business goals change. This is the magical part about working with Themify. Ultimately, what I am really intending to do is teach my clients how they can use Themify's tools to be creative themselves.
I've had a really positive experience working with Themify. The quality of support is excellent: I know I will always receive a reply within 24 hours or less. I like how frequently the themes are updated, and how add-ons allow me to extend the default functionality. And I love the ability to import/export layouts, which has helped me work even faster. Every new design brings more tools to my toolkit. Since I started working with Themify, I have not used any other themes, and I can't see that changing.
My Work - Looking to the Future
I see my business continuing to grow into helping bigger companies and organizations think more creatively. My goal is to act as an advisor for anyone wanting to do really creative work. And in a few months, I'll be launching my storytelling project about my walking trip, and I'll be doing it using a Themify theme. Thanks Themify for all your hard work! From one very satisfied customer.
Share Your Story Now
How have you used Themify for your site? Whether it's for your business site, personal blog, or portfolio, we'd love to hear your story and share it with other people! Please contact us.