16 Nov 2017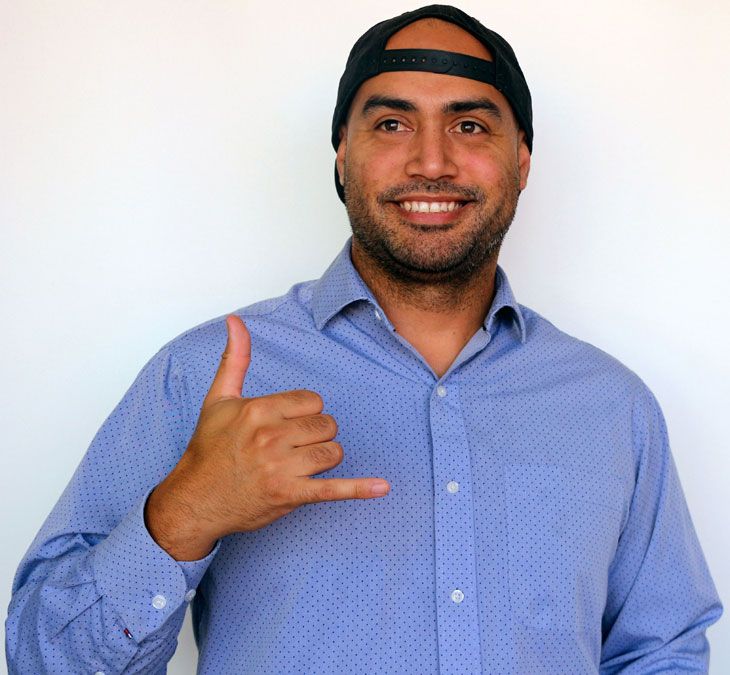 We wanted to share with you another installment of our Customer Story series. We love hearing just how far Themify can take a web designer or an entrepreneur. In this case, Joseph Abraham is both! With the high demands of a website for just about every business these days, Joseph has been delivering with speed and efficiency using Themify's many themes and page Builder. Read more for how he stays ahead of the pack when it comes to web designing!
The Beginning Stages & Struggles
My name is Joseph Abraham. I have been making websites professionally for over 15 years. I used to make custom flat file CMS websites for my clients. At the time, I felt WordPress was too difficult for my clients to maintain on their own and most of my clients could not afford to pay me a retainer for maintenance. When I wanted to give websites more unique functions, I would eventually migrate back to WordPress. Back then, the WordPress landscape was like the Wild West. Custom themes were unpredictable. Default themes left fewer options.
Building Websites & My Reputation With Themify
About four years ago, I heard about Themify through my favorite blog (Web Designer Wall). All of the design and development aspects I had been religiously following through Web Designer Wall were already built into WordPress themes. Currently, Themify is my first choice for all of my projects. The speed at which I can create a site with Themify is unparalleled. I am known among the local WordPress community for having the fastest work output. With Themify I can literally import a layout on a site I built years earlier or I can just fill out one of their demo pages.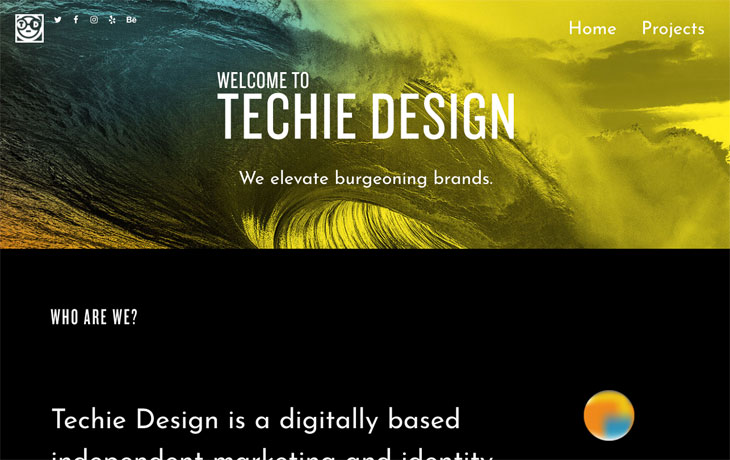 Project: Techie Design
Base Theme: Ultra
Pushing The Envelope Further
The themes are beautiful and responsive if left alone, but if you have some CSS prowess you can take it as far as you like. Many businesses just need something fast, and Themify serves this end. Themify also does a great job at continually implementing current and new technologies into their themes. In regards to their support, I have hit them with some difficult requests and there was always a resolution. Themify is very responsive to answer my questions so long as I give them a bit of time. Some of my sites include functionalities that other businesses have paid 20 times as much for. Furthermore, with the Themify Builder, my clients are able to maintain their sites themselves and even create new pages and posts on their own.
My Work Using Themify
A Designer's Honest Recommendation
In my honest opinion, the Ultra theme is the most useful theme in existence. All of the other Themify themes tend to focus on specific web design styles and business types, which is great. In regards to plugins, many of their plugins are the best of their kind. Many times I use the builder when fixing someone's existing site and the Themify builder is a great alternative to Microsoft's Visual Composer. I will always be thankful to Themify for helping me to build my own business.
Share Your Story Now! How have you used Themify for your site? Whether it's for your business site, personal blog or portfolio, we'd love to hear your story and share it with other people! Please contact us.