13 May 2014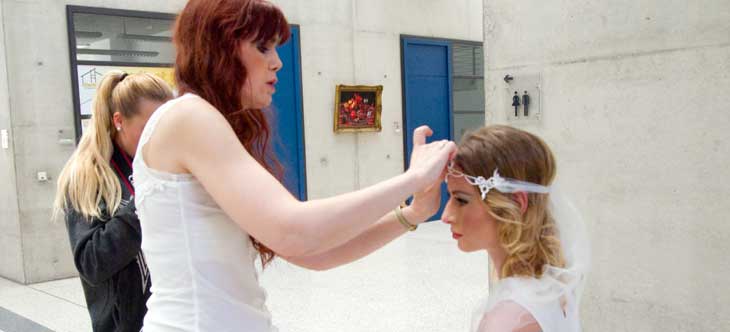 In the second post of our 'Customer Stories' series, Eva Soßnitza, a German fashion designer, shares with us how she created her websites in multiple languages thanks to Themify support.
Hello, I am Eva Soßnitza, founder of E.so.za, a fashion label for fascinators, headpieces, hats and bridal accessories. I am also a dressmaker and a self trained milliner but I rather look upon myself as a fibre artist as I use old and forgotten crafting techniques to make small and unique single pieces instead of large productions.
I am a one person entrepreneur so I design and craft all of my own products as well as take care of the business. My working day is filled with many different tasks, ranging from designing and developing new products, making them, taking professional pictures, writing product descriptions in multiple languages, marketing and distribution.
Static HTML to WordPress
I started my business in 2011. In those days I had a static HTML website administered by a webmaster but I also had a blog where I posted all my news and events. When I started making jewellery and hats, I came to realise I needed a completely new website, so I thought this would be the perfect time for me to manage my own website.
A fellow entrepreneur recommended to me I should use WordPress for my new websites, adding, it will be more advance than my old blog and they were right. Searching online I found out you could change the appearance of your WordPress website by purchasing "themes"; this is how I stumbled upon Themify.
After viewing all their fantastic themes, I finally chose Simfo because it's a lovely designed portfolio theme which was perfect to showcase the pictures of my products in an elegant way as well as being full responsive. The distinguished look of the whole theme, including the lovely fonts suited my branding so perfectly!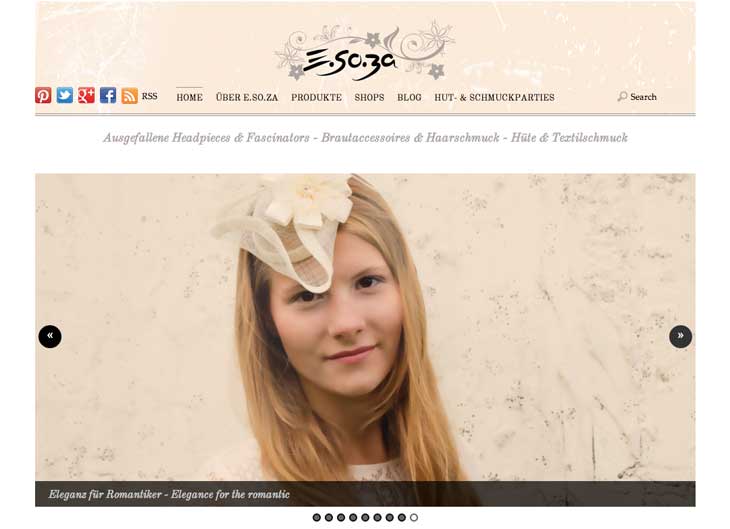 Support
As my website are in English and German, the most difficult task I encountered was the translation. The translation plugin I used before on my old blog would not run on the new websites and I did not know which one would be the best for me. So, I called upon the help of the the Themify Support Team, they were fantastic! They helped me find the perfect translation plugin that fit the needs of my business, WordPress Multilingual (WPML), They also helped by answering any other questions I had in very quick and professionally manner.
Themify's easy to use Builder and Framework, as well as the helpful and quick support make them the perfect choice for small businesses without a webmaster like myself. The pricing of their themes was the icing on the cake. The entrepreneur I mentioned earlier has also chosen to use Themify for their new website after watching me work on mine and hearing about the excellent service I received, they were easily convinced!
Eva Soßnitza
www.esozablog.de