04 May 2018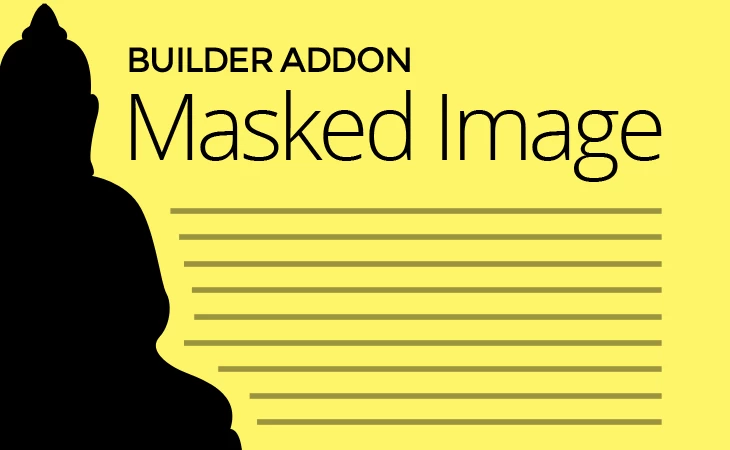 Are you bored with creating images and displaying text within a traditional box shape? With the new Builder Masked Image addon, you may display images in any shape you prefer and have the text wrap around that shape. Or you may select a shape to mask an image of your choice, so that it reveals only parts of the image within the selected shape.
The addon comes fully loaded with preset shapes and icons that you can select as the image mask. You can even create your own shape in SVG or PNG format. Masked Image is a fun addon to jazz up your design and offer your viewers something new. No need for CSS with the new Masked Image addon. Choose from our preset shapes or upload your own!
How Masked Image Can Reduce Transparent Image Sizes
Beside of using Masked Image for irregular shaped images, you can also use it to reduce transparent image file size. The follow sample usage demonstrates how Masked Image can reduce image size over 400%.

If the motocyclist image is saved as PNG format, it is about 290kb (due to the transparency)
But if it is saved it as JPG format, it is 50kb
And the PNG mask is about 28kb
So to achieve the same transparent image with Masked Image, the total file size is about 78kb. That is about 4 times smaller compared to a PNG image with transparency.