28 May 2018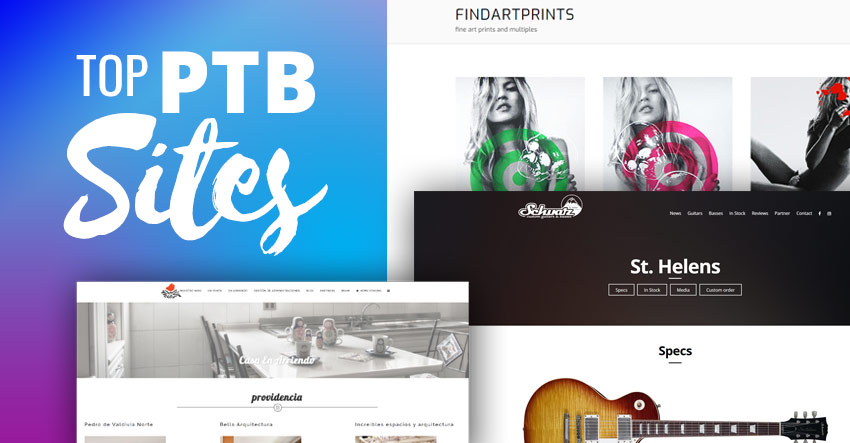 With better technology and advanced plugins, everyday website creators can build incredibly professional and highly developed sites like that of corporate giants such as Airbnb, Amazon, and Food Network.
The complexity behind such powerful sites can actually be achieved using Themify's Post Type Builder (PTB) plugin. The PTB plugin allows users to make any custom post types, custom fields, and layout templates. It works on any WordPress site and with any theme.
We want to showcase 9 sites that are using our Post Type Builder plugin below. We'll outline how each site is using PTB to inform and inspire how you too can create unique and multifaceted websites like the professionals!
(*Note*: Some of the featured sites below are not using our Themify themes but are using the Themify Post Type Builder plugin).
Top 10 Sites Using Themify's Post Type Builder
Schwarz Custom Guitar & Basses - Product Listing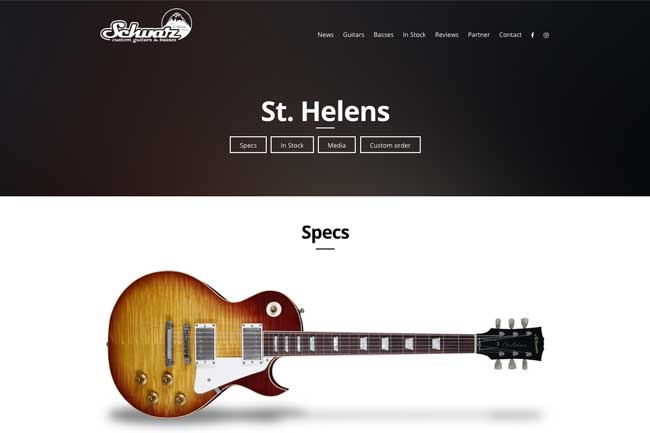 Schwarz Custom is a custom guitar and bass company based in Germany, reviewed online and featured in magazines. This site is an exemplary model of how the Post Type Builder is used to display detailed background information on a product. In order to separate the layout and information, different Post Types like 'Specs', 'In Stock', and 'Media' are used. Taxonomy is used to distinguish between the different models in the header. The Ultra Post module is used to show the 'Specifications' archive layout on each page. The PTB shortcode is used for showing the 'In Stock' and 'Media' archive layout and the use of the customized archive layout is necessary for this purpose. The 'Custom order' model pictures are also integrated with the Infinite post plugin. PTB was especially useful for showing the same information on various pages (ie. the item availability on each product page was equal to the official 'In Stock' information page on the website).
Philanthropy Connections - Project Listing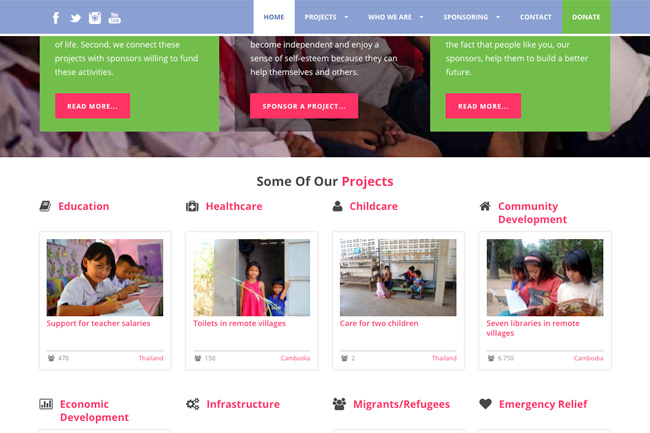 PCF is a non-profit organisation that supports people in vulnerable situations focusing in Thailand, Cambodia, and Burma. PCF has used the Post Type Builder plugin to showcase the various projects they're doing. They were able to create a custom post type that has a 4-column archive layout. Each category showcases a featured post of their choice. Clicking on a category opens another Archive layout where all posts about the category are showcased. On a single post layout, they created a 2-column layout. On the left, PTB's Extra Field addon was used to create a gallery layout using thumbnails at the bottom. They also used the Taxonomy feature under the 'Features' tab with the 'Locations' and 'Project Types' categories. This allows users to click and view other charitable projects that are in the same location.
Camaras Evil - Amazon Affiliate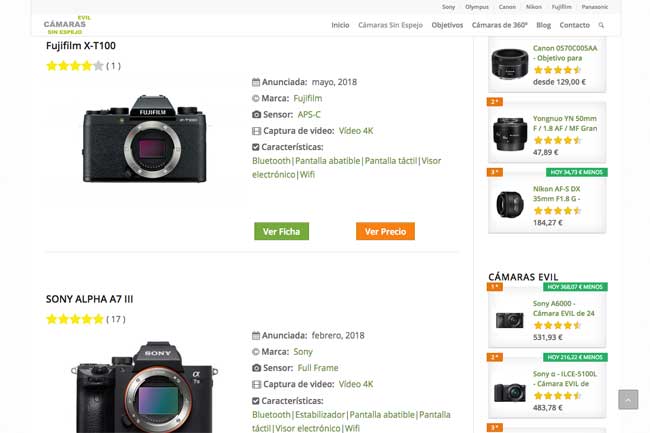 This Amazon affiliate site is setup to look like an eCommerce giant, featuring all the latest cameras. This is achieved by using the PTB Extra Fields for the creation of a star rating system, and the links at the top of the website ('Sony', 'Olympus', etc.) are taxonomies allowing users to easily search for similar products. Clicking on a single post showcases more information using the Builder Text and Image module.
Find Art Prints - Portfolio Site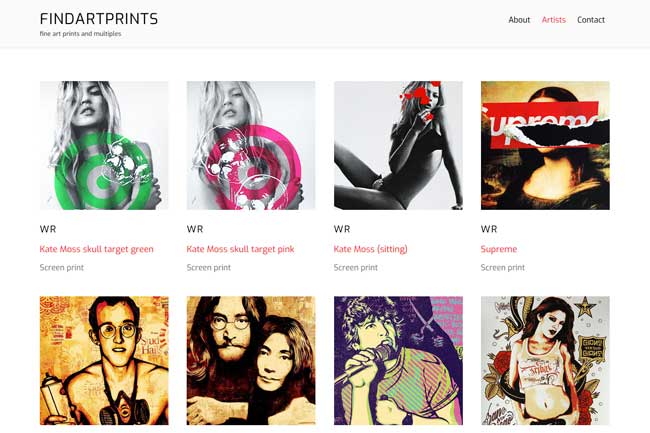 Find Art Prints is a European-based artwork eCommerce site, offering a bevy of art mediums in a gallery style aesthetic. Find Art Prints uses PTB to custom create a 4-column archive layout. Clicking on the featured image opens a lightbox allowing viewers to quickly see an artwork's details and pricing without having to be redirected to another page.
Frans Boden Grondwerken - Services Listing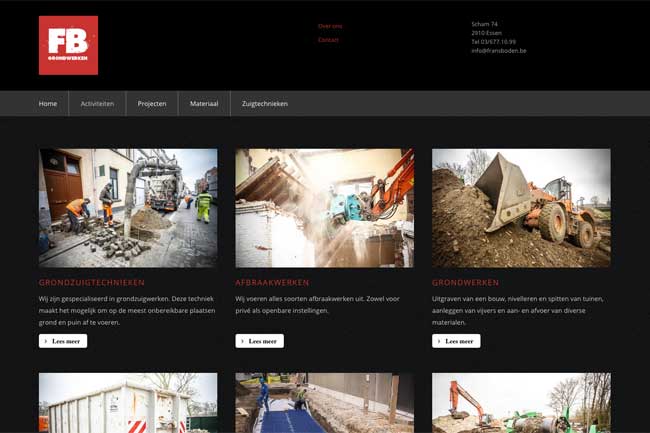 This major construction company in Belgium features a service post type to showcase the various services they offer using PTB. The archive layout used a button module as a call to action for users to see more about their services. Clicking on a single post, an image gallery is shown on the right side by using the PTB Extra Field addon.
El Nido Propiedades - Properties Listing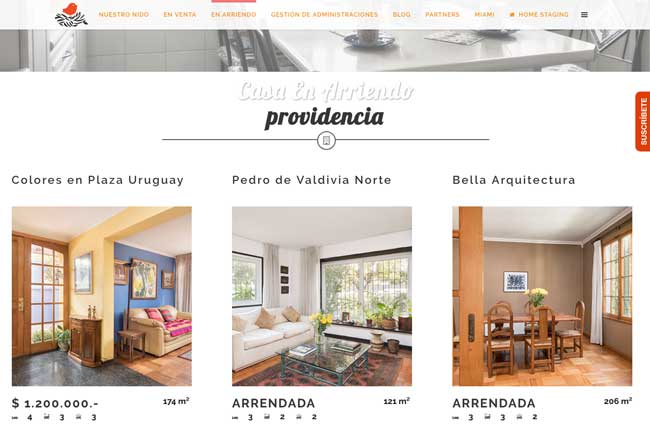 Inspired by Airbnb, this successful real estate rental website showcases the power and potential of any website you can imagine, coming to life. Icons were added when creating the archive template, allowing the company to showcase the number of rooms, bathrooms, and parking garage available for each property at a quick glance. Clicking on the single post layout the user has various text modules to show more information about the property. (The below tile gallery and contact form was created using a third-party WordPress plugin.)
NVA PLE - Portfolio Site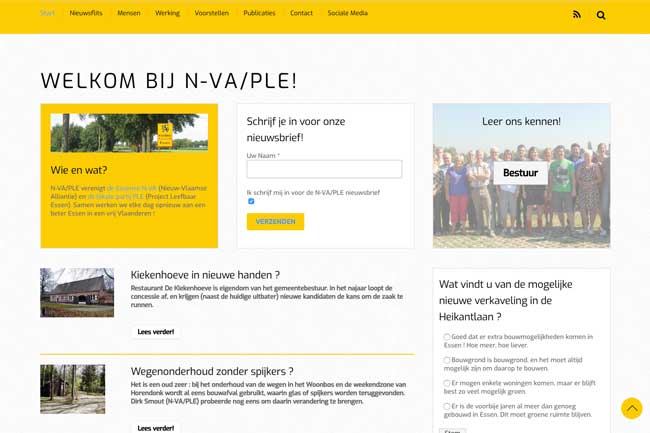 If you can think it, you can build it! This website for a local political party in Essen, Germany brings that notion to life with their website. They used PTB to create a project or portfolio-like post type. This has allowed them to showcase projects they've done and are currently working on. This simple layout provides users with more details as they look click on each single post.
Van Der Hooplaan Amstelveen - Shop Listing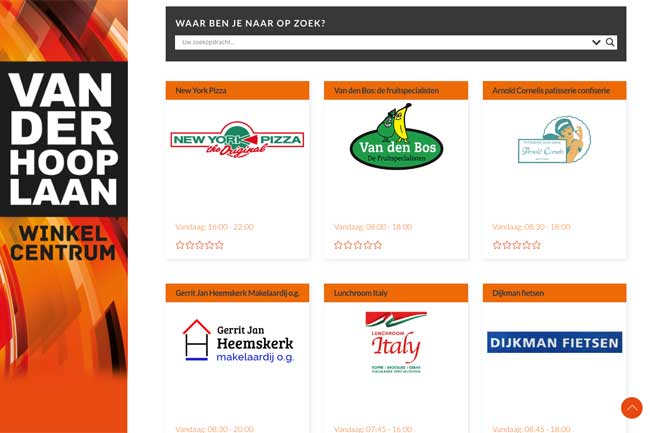 This Shopping Centre in the Netherlands utilizes PTB to showcase their various shops online. Each shop is featured on their archive layout. Using the PTB Extra Field addon they're able to show the store hours and rating of the store. Further clicking on a single post layout (ie. a specific vendor) you will see further features created with PTB. The user has created a 3 column layout, using the PTB Extra Field to add ratings, a gallery, map, hours of operation, and a store description.
Savvy Themes - WordPress Theme Directory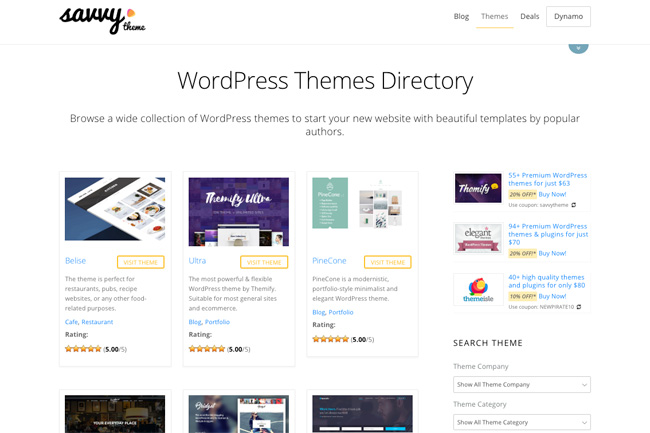 Savvy Themes is a WordPress theme directory and allows you to browse a vast collection of WordPress themes from the most popular and successful providers. On this site, PTB is being used to create a theme directory where the user can provide reviews on premium themes. Also, on the detailed information page of a theme PTB is being used to display custom fields such as theme name, company, theme price, release date, coupon code, and rating.
Well, that's all folks! We hoped you enjoyed this PTB feature. We want to encourage you all to take advantage of the Post Type Builder and hope you will send us any submissions of the PTB being used on your site to us here!