15 Jan 2021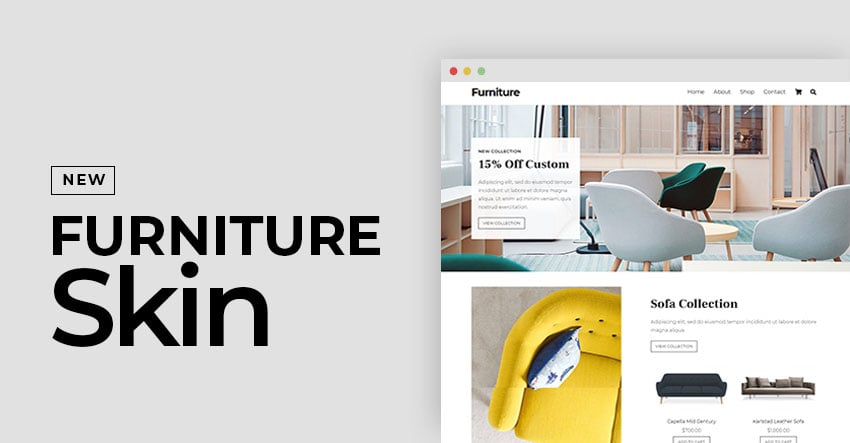 We are excited to start the new year by introducing a new Ultra skin that any online furniture store and interior design store needs. Create the finest online storefront for your furniture products and launch it in a snap — all made easy with the new furniture skin. The skin is available in Ultra, Shoppe and Builder Pro, you are well on your way on creating a top-notch website.
Demos:
With an air of sophistication and freshness, the furniture skin has everything a modern online furniture website can ever need. It offers a unique layout that brings out the best in your products.
Try the new Furniture skin and custom create just about any website in the same day. Experience the Furniture Skin now.