27 Oct 2018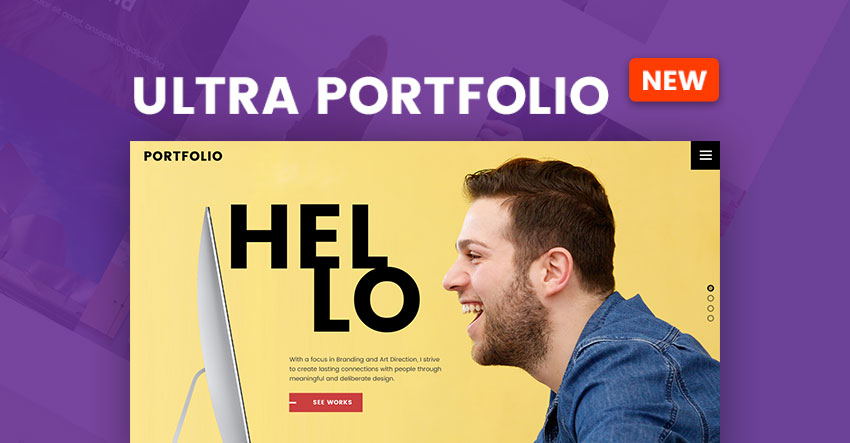 After successfully launching our latest skin for Themify Shoppe, we've been busy preparing anotha' one for all the Themify Ultra lovers out there. We're excited to announce our newest Ultra Portfolio Skin created in mind with freelance designers, developers, and professionals alike.
If you're looking to easily build a site using a template that is completely customizable and aesthetically minded, look no further. Using big font elements and an overlapping style, the site is dynamic, eye catching, and perfect for showing off your professional prowess. This site is best suited for freelancers looking to showcase their talent using clean and minimal lines.
We're adding the Ultra Portfolio Skin to our roster of 12 existing skins for the Ultra theme. This includes the eCommerce, Wedding, Photography, Agency, and App skins, so you can easily change up your sites with your changing ventures!
Try the Ultra theme today, along with it's 13 bonus skins, for just $49 and custom create just about any website in the same day.