24 Oct 2016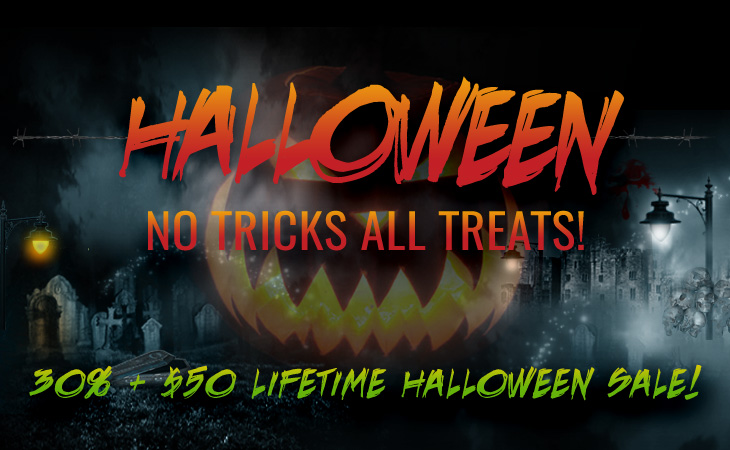 30% Sale + $50 Off Lifetime Club
We're skipping the tricks and going all out with some amazing treats for everyone! Get your treat baskets ready this Halloween as we're giving a 30% discount to purchase any Themify product (excluding Lifetime Master Club). Just use the coupon code: TREAT4U during checkout. The sale includes all standard/developer themes, addons, plugins, and even Club memberships (excluding the Lifetime Master Club).
In addition to this, we're also giving a $50 discount for the Lifetime Master Club membership. To get this discount, use the coupon code: TREAT4LIFE and you'll get lifetime access to all our products for only $349.
Available only until November 1, get these amazing treats now and don't get tricked anywhere else :)
Have a spooky Halloween everyone!