12 Dec 2017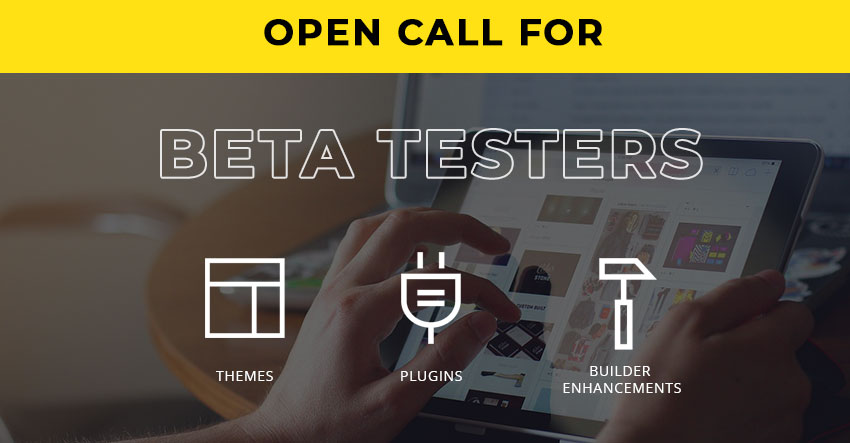 We're officially putting out an open call for beta test users! We've been listening to feedback and would like to grow our user base. So if you're interested in getting first access to all of our newest updates, here's your official invite to join!
Here are just a few of the benefits to being a beta test user:
First to receive latest framework enhancements.
Free access to any beta themes/plugins pre-release.
Free support for any beta products.
After the release of the update, you will still be able to use the theme with the latest version.
To qualify as a Themify Beta Test User, you will need to sign up using the form below. Please use an active email as we will send you a download link to the email you have provided. You do not need to have an active Themify membership in order to qualify!