20 Aug 2015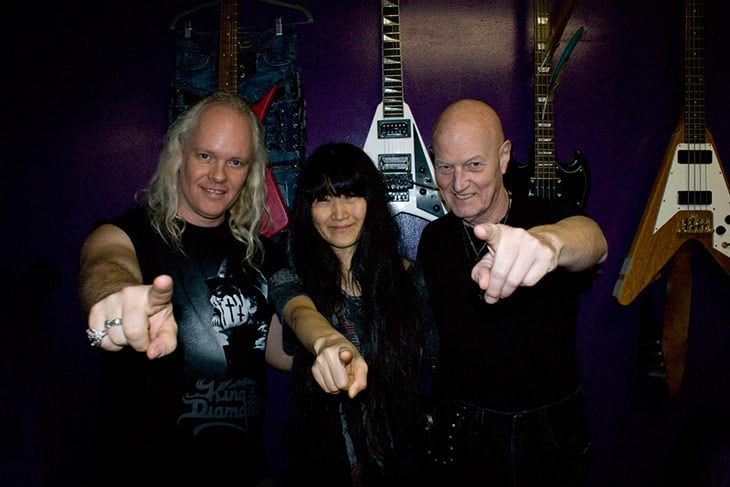 For this customer story, we're featuring Sean Lee and how he was able to redesign AC/DC Drummer Chris Slade's site in just 3 days; just in time before Chris Slade had to play in the 2015 Grammy Awards. Using our Music theme and the import demo feature, Sean Lee was able to create a responsive, awesome looking site which showcased Chris Slade's events, video performances, images, and so much more! Read more about it below:
About Sean Lee
I am a musician, singing teacher, producer, editor and web developer. I have also had a music school in Hollywood, CA for the past 20 years called The Voice Mechanic. I have been building websites professionally for the last 10 or so years and the Themify Builder plugin on a WordPress installation is by far my favorite way to build a website. It is very easy to take control of the page and build it the way you want. The Themify builder plugin is very logical and intuitive with a drag and drop workflow, or I can choose one of the many pre-built themes available from Themify. They are all completely customizable and can have many different looks just by switching the sample pages that they give you in the template's sample content. Themify also has great deals on membership plans, so you can download any theme you want and use it for yourself or any of your clients websites that you build. I chose the lifetime membership because Themify has given me great support without delay anytime I needed it. I feel that this company is in for the long haul so they are not going to disappear one night or stop updating their products which is always a fear when using other theme builders because I always do the updates, even though a lot of people don't. When I update WordPress to the latest version, I expect the tools that I'm using to be updated and compatible as well.
Designing Chris Slade's Site in 3 Days!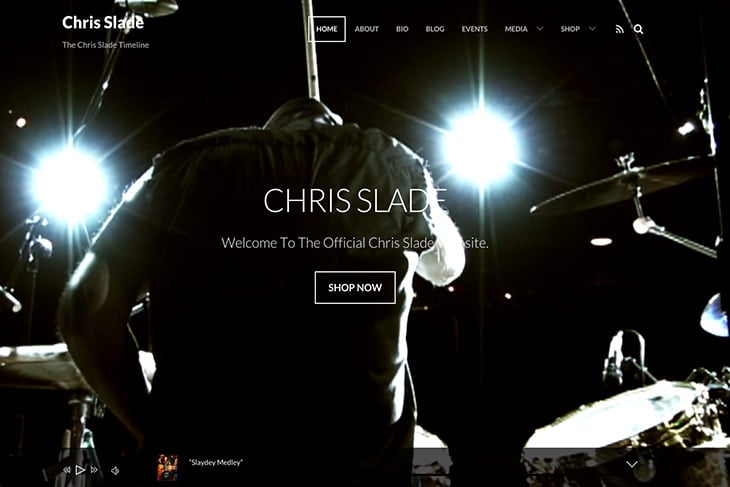 Base Theme: Music
My favorite website that I have built so far is Chris Slade's website and I used Themify to do it. I play guitar in a band with Chris called MIWA. We had recorded a full length album and three music videos until one day it happend... Chris got the call from AC/DC to join them on their world tour and we couldn't be happier for him. I was given only 3 days to rebuild Chris's website into something really cool before AC/DC played the 2015 Grammy Awards in Los Angeles. I chose the Music theme by Themify. It had everything I needed to make a fantastic music website. I simply imported the demo layout, and swaped the content. I had filmed a drum solo of Chris a few years earlier and couldn't wait to make it the video background of the Music Theme homepage. I was able to get the whole website up and running within the three days in time for the Grammys and it turned out great! You can see Chris Slade's website here www.ChrisSlade.com. I highly recommend Themify and all of their excellent products and support.
Sean Lee
Los Angeles, CA
www.MelroseStudios.us
Share Your Story Now
How have you used Themify for your site? Whether it's for your business site, personal blog, or portfolio, we'd love to hear your story and share it with other people! Please contact us.