27 Sep 2012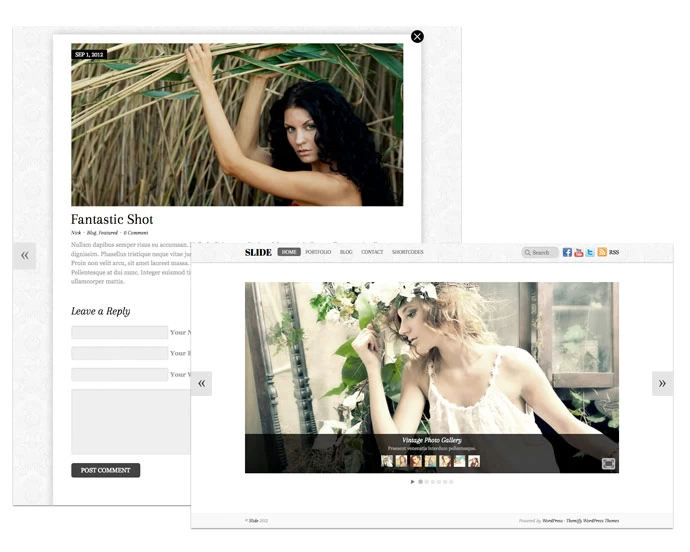 We have been building and releasing many awesome WordPress themes lately. We recently launched Pinboard, a Pinterest inspired theme, which is currently one of our most popular themes. Soon after, we released Fullscreen, a fullscreen gallery theme that places the focus on your photos. We followed Pinboard and Fullscreen with Postline, a theme inspired by Facebook's Timeline.

With the success and great reception of our three previous themes, we are excited to announce Slide: a responsive WordPress theme that allows you to present slideshows in complete fullscreen mode. Visitors to your website can navigate through all of your posts in the slideshow without loading a new page. The posts are opened elegantly in an animated lightbox window, allowing the next or previous post to be viewed in the lightbox without exiting the window. Slide is an elegant theme with great design details and fancy transition effects. Get it now!
Limited time offer: use the coupon code "slide" to save 30% off this theme. Offer ends on Oct 5, 2012.
Responsive Design
As with any new Themify WordPress themes, Slide is responsive. It works on all modern browsers with desktop and mobile devices such as iPhone, iPad, Android, and Blackberry. To see this in action, view our demo and resize your browser window or check with your mobile device.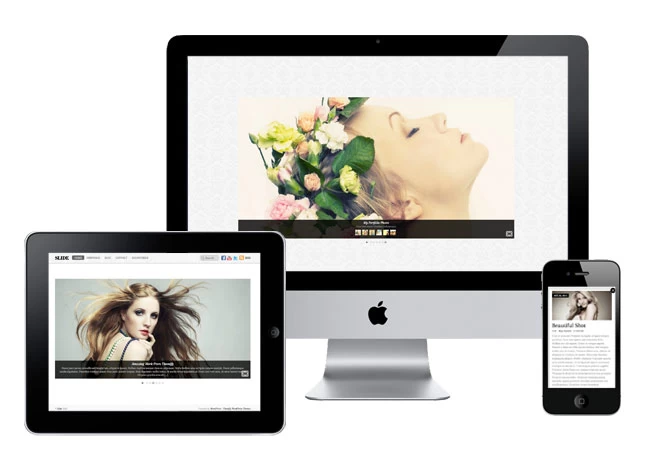 Slideshow, with Fullscreen
The slideshow can be toggled to fullscreen mode (currently supported by Chrome and Firefox) with a simple push of a button. The posts in the slideshow are loaded with Ajax which means viewer can navigate to other posts without reloading the page. The slideshow contains a thumbnail preview when hovering over the slide pagination, and the slideshow auto play can be toggled by clicking on the play/pause button. The slideshow is customizable via theme option panel where you can set transition effect, speed, and auto play.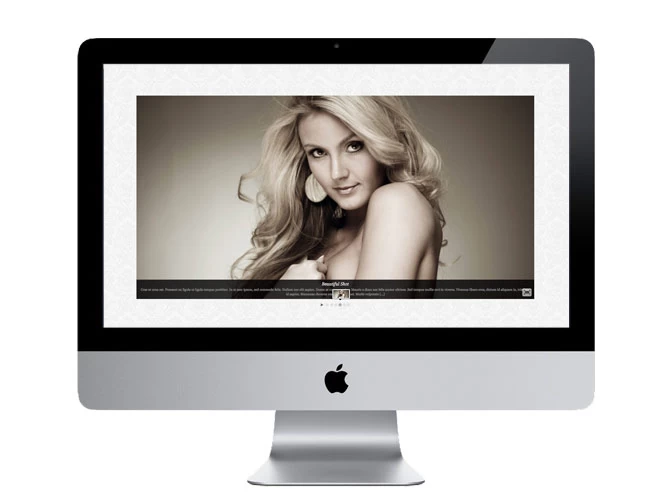 Post Lightbox
In the theme option panel, you can set the post to open on regular page load or lightbox window. When the post is loading, it displays a spinning animation, followed by the post sliding up when it is finished loading. Viewers can go to the next or previous post in the lightbox window without exiting the lightbox or loading a new page.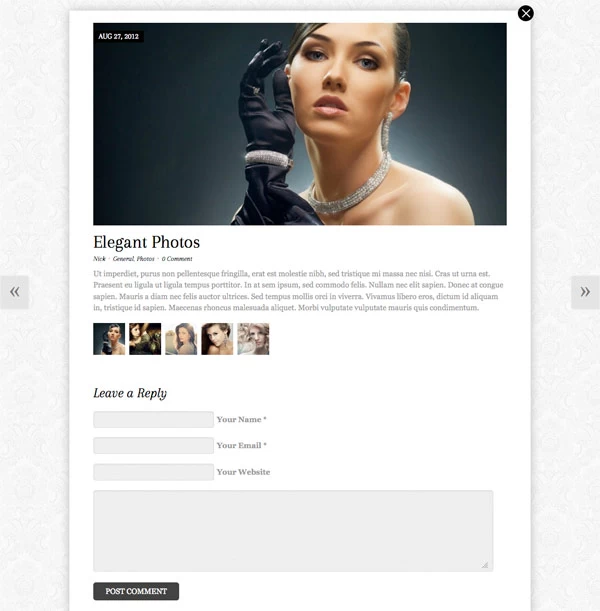 List and Grid Layouts
If you are not a fan of slideshow, there are other list and grid layouts available. Check the demo to see all the layout demos.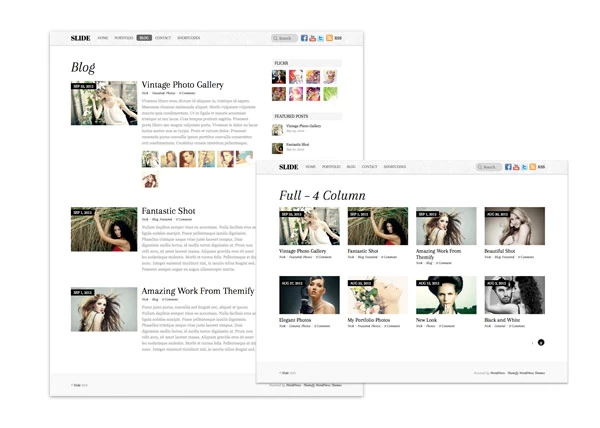 Post Filtering
With the grid layout option, viewer can filter the posts by its category.