24 Sep 2018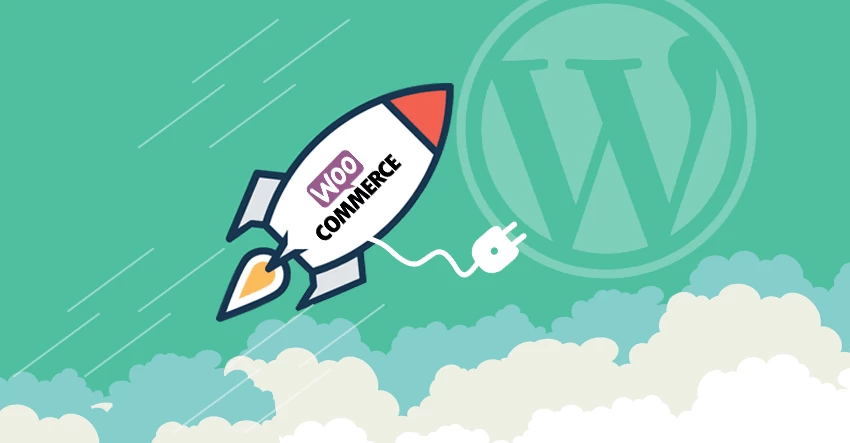 WooCommerce is currently the best plugin to implement an online store on WordPress. But you can take your WooCommerce store to the next level by choosing from a plethora of plugins that'll supercharge your online shop. We went ahead and made a list of the Top 20 Most Useful Free Plugins available for WooCommerce.
Having even a couple of these would suffice for most, if not all, of your needs with WooCommerce. We recommend scanning the full list to get a better understanding of the variety of features available.
Let's get to it!

Coming in at number one, this is a hidden gem of a plugin. It grants so many different features for WooCommerce that you will not be able to use them all on one or even two different websites. Here's a small list of what it can do:
Price Based on User Role
Product Price by Formula
Wholesale Price
Product Visibility by Country
Tax Display
Upsells
Order Min/Max Quantities
PDF Invoicing Invoices, Pro-Forma Invoices, Credit Notes, and Packing Slips
This plugin could be only plugin that you need to use with WooCommerce since it just provides so many options.

The Themify Product Filter is a robust tool that allows you to create a search filter for your users as they shop online. It uses a form builder allowing you to create and customize what works for your shop specifically. Give your users an easier shopping experience using size, color, price, and popularity filters! This plugin also receives regular updates to remain compatible with WordPress and WooCommerce.

The WooCommerce Customizer comes with a variety of customization options including edits to the layout, shop button, and so many more. Here is a list to name a few:
Add-to-Cart button text for different product types
Sales badge text for the shop or product pages
The number of products displayed per page
Checkout page 'Submit Order' button text
Placeholder image source

YITH creates plugins for WooCommerce that are both free and paid options. Their wishlist plugin is great for trendy apparel stores, allowing your users to create a list of their desired products. This is a simple feature but it is highly requested and this plugin does it efficiently.


Abandoned carts cause the store owner to miss out on profits because once the user leaves the site they can easily forget to return and purchase the items that they have been eyeing. The abandoned cart lite plugin notifies the customer of the abandoned cart and allows them to recover the cart by email. This plugin will definitely help your store to grow in profits that would have otherwise been missed.

The WooCommerce Product Slider can help you create a carousel-style product slider for your store easily. The slider is made to be responsive so it will work on any mobile screen without more coding needed. The great part is that you can use their slider an unlimited number of times and their customization options are quite lengthy.

The product zoom feature is highly requested by store owners who want to ensure their customers can view a product in great detail. This plugin adds the zoom effect effortlessly, allowing you to magnify product images and set zooming features easily and quickly.

This is a smart search plugin that brings up results as soon as you enter text into the search field. This is a perfect tool for your customers allowing them to narrow down their product search and make purchasing an item easy. A really great feature of this plugin is that it works with WPML, Polylang, WooCommerce Multilingual and Translate.
Features:
Search across all your WooCommerce products
Search in product title, content, excerpt, categories, tags and SKU

Use shortcode and widgets to place search box anywhere you want
WPML, Polylang, WooCommerce Multilingual and Translate

Even though this plugin works with the WPML plugin, it really makes translating the products an easy task with little hard coding changes needed to force the translations to work. It also ensures that most other WooCommerce plugins you have installed will be translated by the plugin - meaning there will be a smaller chance of plugin incompatibilities.

Having the shop appear as a catalog is great for when you need to update your shop but do not want to prevent customers from viewing all products. This is a very simple plugin that allows you to enable the catalog mode and hide the buy buttons from the site.

WooCommerce MailChimp is just like the name implies, it provides an easy way for MailChimp to be integrated with WooCommerce. It can automatically subscribe customers to a MailChimp list and MailChimp interest groups upon order creation or order completion. This can be done in the background or based on the user's consent with opt-in settings that adhere to opt-in laws.

The WooCommerce Checkout Manager allows you to customise and manage the fields in your WooCommerce checkout page so you can reorder and edit the fields to suit your needs without having to use any complex coding.
Features:
Add new fields to the checkout page and re-order them
Make checkout fields optional
Remove & Make required fields
Added fields will appear on Order Summary, Receipt and Back-end in Orders
Enable/ Disable Additional Fields section name on the Order Summary and Receipt

Beeketing is an automated marketing plugin that helps you to optimize conversion rates, increase average order value, prevent cart abandonment, and boost online sales in your online WooCommerce store. It's a popular WooCommerce plugin and recommended by many.
Features:
Convert visitors into customers
Increase average order value
Increase checkout rate
Prevent cart abandonment
Recover abandoned carts

This is a wonderfully reviewed plugin that lets users submit reviews for your different products, events or any other item on your website. Ultimate Reviews is easy to set up since it includes two smart shortcodes to be used, one that displays the reviews and one that displays a form that your users can use to submit reviews.
Featrues:
Accept and manage user reviews
Display product reviews for one or all products
Multiple rating systems, including points and percentage
Set the maximum score for your product review
Filter reviews by score, product name and/or review author
Custom CSS option
The WooCommerce Live Sales Notification plugin allows you to push sales notification to your customers using the items in your inventory. It also allows you to edit the popup designs so that they will match your store and website design.
Features:
Auto-sync with the store's sales data to generate live sales feed of real orders
Create sales notifications to promote any items as hot sellers
Many popups designs to match the store design
Many options to control how the notification popups display

YITH Woocommerce Request A Quote lets your customers ask for an estimate for a list of the products they are interested in purchasing. The plugin allows you to add a new quote button onto the shop page and create a custom message to be emailed to the customer.
Featrues:
Create and customise a Request a Quote page in your WooCommerce shop
Customise text for quote button or link
Deactivate cart button/text in WooCommerce product page
Quote list page in your WooCommerce shop with a basic form
Customise quote email sent from your WooCommerce shop

This plugin allows the user to integrate Google Analytics with the WooCommerce plugin. You can add a referral link to a purchase and add transactional information to your Google Analytics data which can be used at another point.

This plugin allows users to be able to swap different product images when they select a product variation. Adding this feature will allow users to see different images of a product variation all in the same color and style.

This plugin allows you to have an infinite scrolling feature added to the store without having to revamp the theme you are using with new code. It uses a simple toggle setting to enable the infinite scrolling feature.

YITH WooCommerce Compare plugin is a plugin for WooCommerce that allows users to compare the products in your online store. All products are saved in one complete table where the user can compare the differences between the products. You can also add a simple widget with the list of products the users have added, where they can be managed.
We hoped that you all enjoyed our massive list of WooCommerce plugin giants that will supercharge your online shop. We recommend that you try them on a test site to see how it'll change the look of your online store before implementing the changes live.
Stay tuned for more tutorials and recommendation lists coming soon!