12 Jun 2016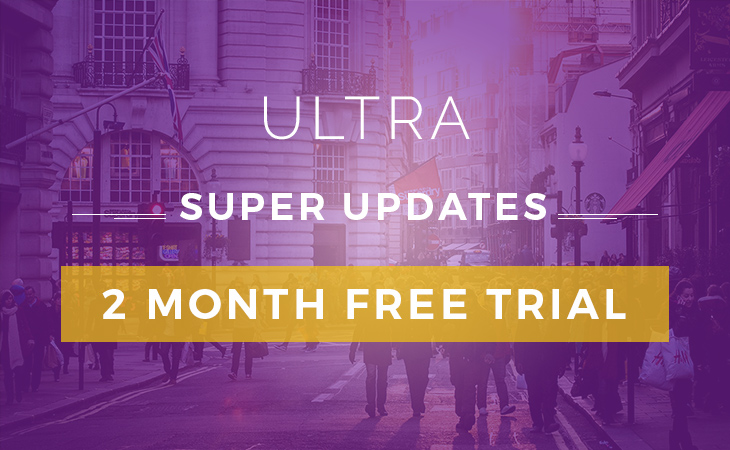 It's been a year since the initial release of our most flexible & powerful theme—Ultra. Since then we've added many new features focused on making it better, easier-to-use, and more flexible. This has led to a steady growth with our user base, and has become one of our most popular themes. And now we're at it again by adding some cool new features to this themes arsenal. In this latest update, we've added 4 new post layouts, full section scrolling, and a new split menu design.
2 Month Free Trial!
To make sure that no one misses out on all the new features that Ultra has to offer, we're giving a 2 month free trial for all new, and existing members that haven't tried it yet. This will give you a chance to experience why we labelled the Ultra theme, as the most powerful WordPress theme yet! This offer is only for a limited time, so make sure to get it now!
Below is a snapshot of all the amazing features that Ultra has!
4 Beautiful Post Layouts (*New)
Inspired by our Peak theme post layouts, now you can display your blog posts with different types of post layouts.
14 Header Designs
The Ultra theme comes with ability to change overall the page/header design for each per page, or set one site wide. Below highlights the 13 header designs that you can choose from.
Section Scrolling (*New)
Popularized by our Fullpane theme, we've now added the section scrolling feature. This allows you to scroll through your page row one at a time. Together with the Themify Builder, this is an awesome feature allows you to display any type of content; into fully-customizable rows. With this feature you can style by changing the font, colours, and backgrounds for each and every row!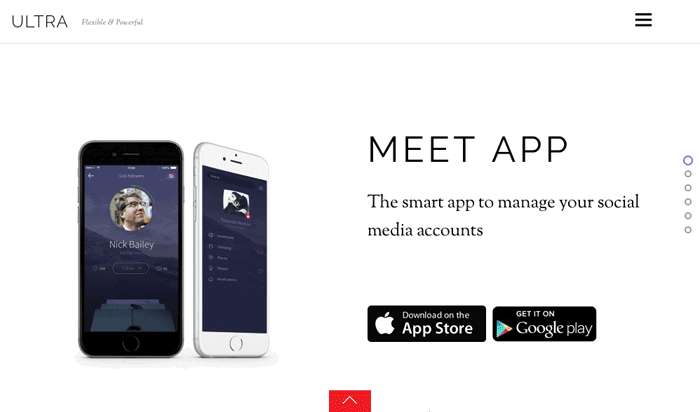 Mega Menu
Mega menu is one of the recent features that we added in Ultra. It allows you to display recent posts, multi-column menus, and even the ability to add widgets into the menu.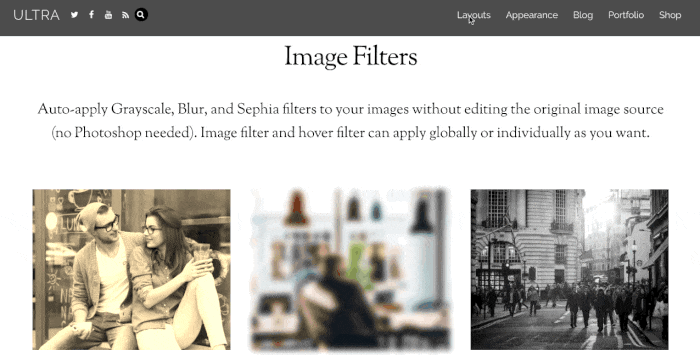 50 Builder Layouts
The Ultra theme is now packed with over 50 pre-designed layouts that can easily be imported and used on any page, or post. Built using the Themify Builder, after importing the layout simply turn on the Builder and start editing the content to match the look and feel of your site. We are continuously adding new pre-designed layouts, so expect more to come in the near future.