14 Jun 2018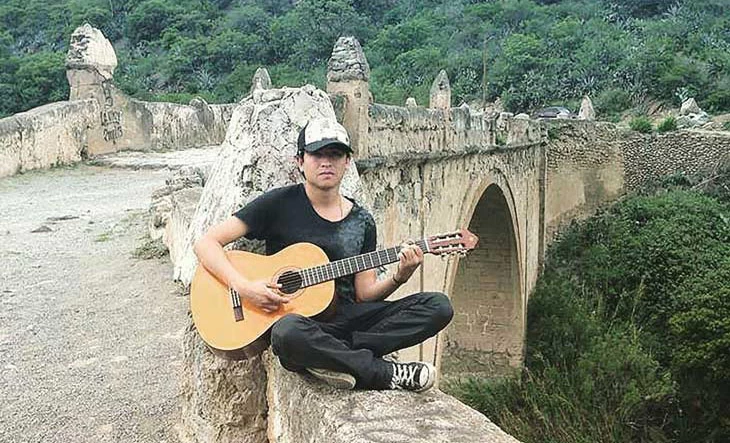 We wanted to share with you another installment of our Customer Story series. Read on ahead to hear about how a young Peruvian entrepreneur got his start in web design!
My name is Iván Sánchez. I'm a 27-year-old living in Lima, Peru and I am the founder of the digital marketing agency, Rebel. I love building web pages that are dynamic, attractive, and above all, performs excellently with users. In addition to web design, I offer my services as a consultant in digital marketing as well.
Life Before My Own Agency
Before forming my own agency, I worked in marketing and sales for telephone companies. In my country, the income for eCommerce sales has been rapidly growing and I soon saw the opportunity to launch an online clothing store. However, with the costly price of website design agencies, I decided to take matters into my own hands.
I decided to make my very own website. I was always interested in the computer world since I was a child, and learning to develop web pages didn't seem very complicated. At the beginning, it required a lot of time and money since I wasn't educated in any formal programming or web design classes. My previous profession also didn't intersect with website making. However, my desire to learn and create something for myself was my best motivation and I began to scour the web for design platforms.
From WIX to WordPress
I started with a super well-known CMS platform called WIX, but the details and finishes were not as I expected. I decided to move on from WIX and dove into researching more about other CMS platforms. I came across WordPress, which, at the time seemed very complicated due to the templates, the cost and the usability.
However, all of that fell away when I stumbled upon a tutorial on YouTube from Themify. I fell in love with Themify from that very moment and spent many hours in front of my computer, eagerly developing my website.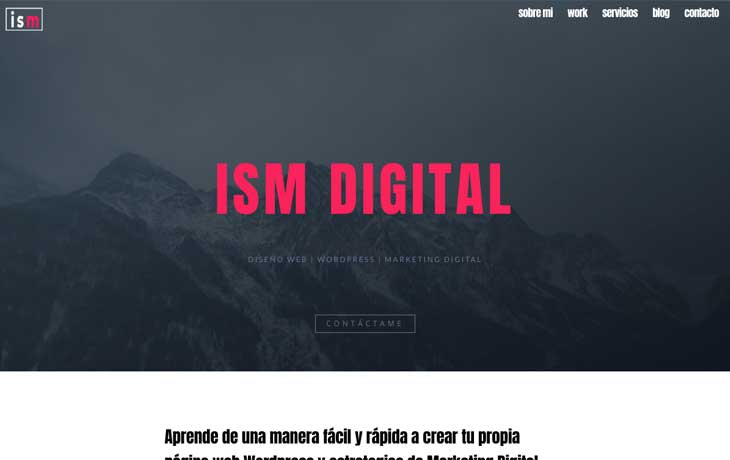 Base Theme: Ultra
Many are surprised by my progress in web making, but I think the key is to be consistent and to learn new things every day. Without a doubt, Themify's Drag-and-Drop Builder was a game changer, allowing me the flexibility to create whatever I wished, without touching code.
Moving Forward With Themify
I made the move to designing websites full time when I saw the potential I could achieve by building web pages for entrepreneurs or companies internationally. I also saw the demand for websites in Peru as an attractive market to participate in as we are one of the countries below the Latin American average.
Now after almost two years and plenty more experience, I can confidently say that using Themify has allowed me to develop any kind of website requested of me. Whether it is for a Law Firm, a gym, lifestyle blogger, or large corporations, Themify has allowed me to tackle and deliver each project with ease.
The reasons why Themify works for me are simple:
Speed: In 5 days I can deliver a powerful website to my clients.
Simple: You do not need to know codes to design, and their Drag-and-Drop Builder makes your life easy!
Powerful & Versatile: I can develop virtually any type of web. It is enough to have references from my clients and a lot of imagination to present projects that fall in love.
Technical Support: Resolve your doubts of any aspect in a few days.
Themify User Pro Tips
I like to use the Shoppe theme when the projects are 100% focused on eCommerce. It's because Shoppe is a platform that will allow the user or customer to buy in a very simple and fast way, coupled with a very intuitive navigation interface. The user will no doubt have a very easy experience.
Undoubtedly Ultra is my absolute favorite - I can develop anything that I imagine! Whenever I find a source of inspiration, with Ultra I can simulate all the functions and designs of a premium template seen in TemplateMonster, Envato Market, or Pinterest.
From my point of view, Ultra and Shoppe are one of the best themes on the market - and their plugins allow you to personalize each project. I recommend using Themify to work as a web design agency or freelancer because of the constant improvement and upgrades to Themify's framework.
My Work Using Themify
Looking to the Future
Since creating my agency, it has taken off little-by-little by focusing on work quality and strengthening the brand in that way. Eventually, I would love to spread Themify to the Spanish-speaking Latin American market through videos on YouTube or face-to-face workshops.
With Themify I can develop web pages from any kind of industry quickly and flexibly. And if I need technical support, your group always solves all my queries. Thank you, Themify, for contributing to the development of my company!
Share Your Story Now! How have you used Themify for your site? Whether it's for your business site, personal blog or portfolio, we'd love to hear your story and share it with others! Please contact us and feature your work and websites today.