22 Apr 2019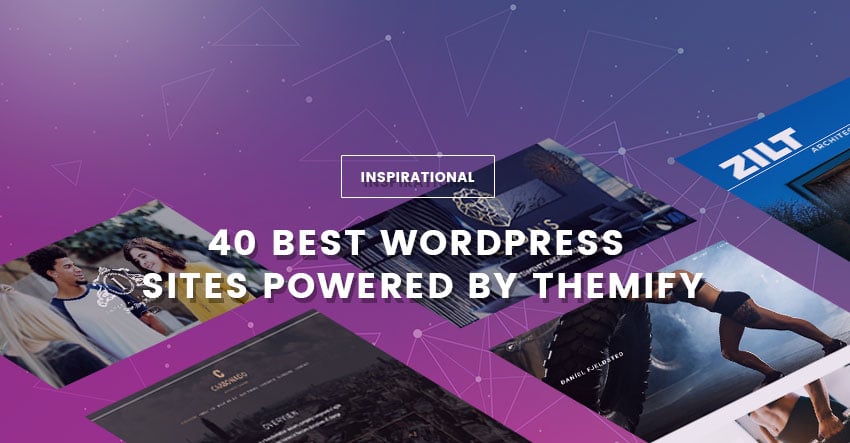 When WordPress first launched in 2003, it started out as an easy-to-use blogging platform. Now it's evolved into a powerful website builder, providing users an easy way to build and customize their sites and manage their content. Some of the biggest brands also use WordPress, including The New Yorker, MTV News, Beyonce's Official Website, and The Walt Disney Company!
The proof is in the pudding; you can create really beautiful sites and add or customize content easily! To help get you inspired, we've listed the 40 best WordPress sites powered by the popular Ultra, Shoppe, Fullpane, or Parallax themes (to name a few). See how you too can use WordPress to create amazing websites whether it's for a portfolio, agency, eCommerce shop, photography business, real estate site, or lifestyle blog.
Ps. We don't discriminate when it comes to websites and we've featured some international ones - so make sure you turn on Google Translate to get the most out your inspiration session!
40 Best WordPress Sites
If you've got a unique Themify powered site you'd love to share, please let us know here. We'll consider adding you to our next Customer Showcase!
We encourage you to submit your own website powered by Themify on our showcase form. Who knows, maybe you'll be featured next!