31 Jul 2017
Update: This promotion has expired on August 4, 2017.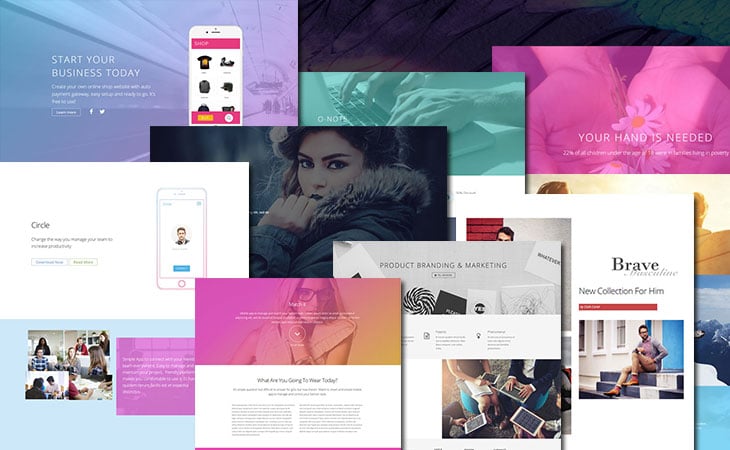 Thinking of making a website for your business, start-up, or non-profit work? Or perhaps you need a portfolio and online shop for your photography or music? Well there's no need to hire a designer or web developer to create your perfect website. Take your passion and turn it into something very real with our all-encompassing website Builder.
We're pleased to reintroduce to you our Builder, freshly updated and better-than-ever with 9 new builder layouts. These intuitive layouts are sleek, beautiful, and responsive. This allows you to worry less about designing your site and focus more on your passion as our team of developers are on the job.
Now with over 70+ prebuilt layouts, you can easily create a new landing page, redesign your site, or even create a new site from scratch with just a few clicks! Just choose a design, import the layout, update the content, and you're done!
To introduce the new layouts, for a limited time, we're giving a 2 month free trial for the Ultra theme. Get Ultra, free for 2 months, and watch our video tutorial to see how easy it is to import these new layouts on your site.
Note: This promotion is only available for new Ultra theme users.
New Builder Layouts: