07 Mar 2014
Hooks, which are technically called WordPress Action Hooks, allow users to insert their own custom executable code into WordPress. Hooks can be extremely powerful saving you time and money in development costs. To see examples of what Hooks can do, we have created a demo area to illustrate the power and convenience of Hook.
In the past, if a user wanted to add custom code via a Hook, they would have had to create a custom-functions.php file for their Themify theme. Not anymore!
Introducing Hook Content: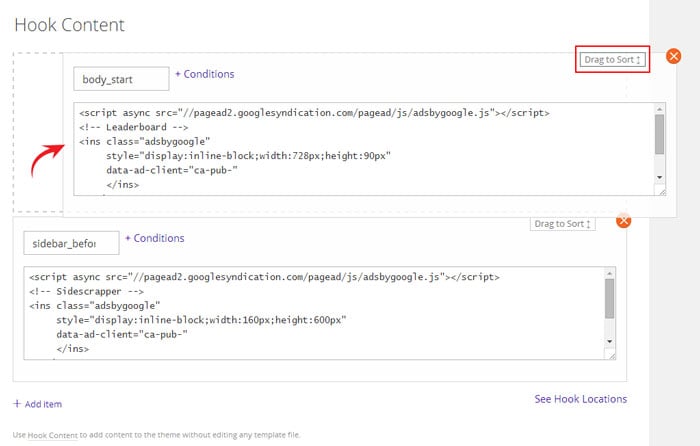 With release of Themify Framework 1.7.3, Themify has given users the power to add their custom code via Hook Content without the need of creating a custom-functions.php file saving you time. Using the Themify Framework Panel interface, you can now easily create Hooks in a matter of a few clicks. You can use Themify's Shortcodes to use Themify pre-existing functions such as Slider, Twitter, Map and much more! Also, it will save you hours of time with debugging code as you won't need to sift through lines and lines of code.
To learn more about Themify's new amazing feature, read our Hook Content documentation.