01 Jul 2019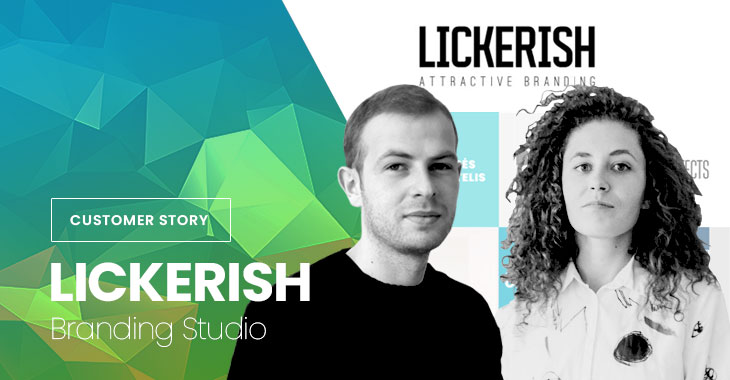 This month's Customer Story features a branding and designing studio called LICKERISH. One look at their website and you'll get the idea. Their goal is to make your work stand out in style. The websites they've created might surprise you when you find out they didn't begin with web development. Read on to see how Themify helped put their beautiful designs to web developing perfection.
About Us
We are a Brand Strategy & Design studio named LICKERISH. LICKERISH was founded by Dovile Sidlauskaite, who has a Graphic Design and Arts background, and Martynas Kudarauskas who brings his expertise in Marketing and Business Growth. For about 5 years now, our designs have been helping brands and businesses to create impactful connections with their audiences.
And now more recently, we have been developing customer experiences in the digital space. During this shift, we explored numerous options for website development and we are very glad to have found Themify.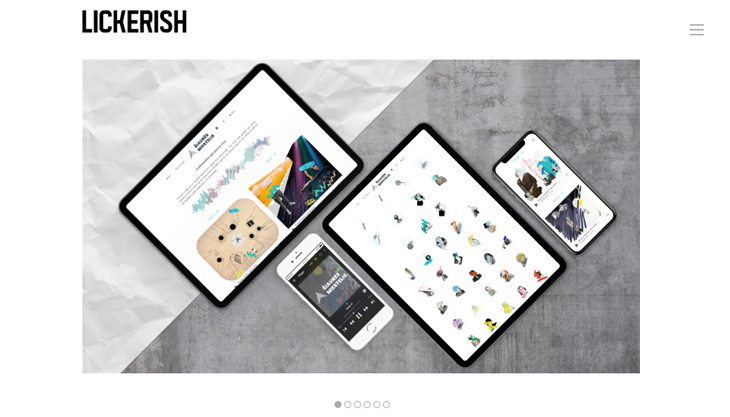 Project: LICKERISH Branding Studio
Base Theme: Ultra
Before Themify
WordPress is our main platform for website development, and probably like most WordPress users, we have spent days or weeks (if not even months!) looking for the most flexible and efficient WordPress themes and plugins. It was difficult to find extensive, flexible and quality products from the same source as we wanted simple integration and management.
We were undertaking various website development projects, but our development process lacked consistency and simplicity. With every project, there were new theme related, development issues and questions. This was soon taking too much of our time and budget.
After Themify
Themify's Ultra theme was a game changer for us. It is well-performing, flexible, built-in with extensive customizations. We were able to use it for multiple WordPress based projects, and even when we struggled, Themify's support team was very useful and co-operative, offering various options to solve any issue.
As we continue to use Themify products in numerous projects, we've gained more experience and knowledge in managing projects with Themify themes. Our web development process is much smoother, faster and we are able to deliver projects at a much higher pace.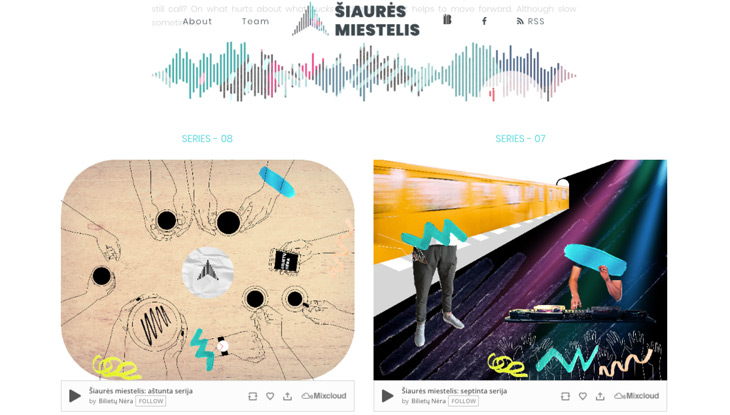 Project: Šiaurės Miestelis
Base Theme: Ultra
User Tips
One of the key elements in our success with Themify is experimentation! We keep discovering either new tools or functions across various Themify products, and this is something that helps us grow and get better. We highly recommend creating a few "experimental" websites where you would be given the freedom of exploring every (and we mean EVERY) tool or function at your disposal. You will see how things work, how they look & feel together, and we assure you, all those small "discoveries" will expand your context of web development and will bring new ideas for your future projects!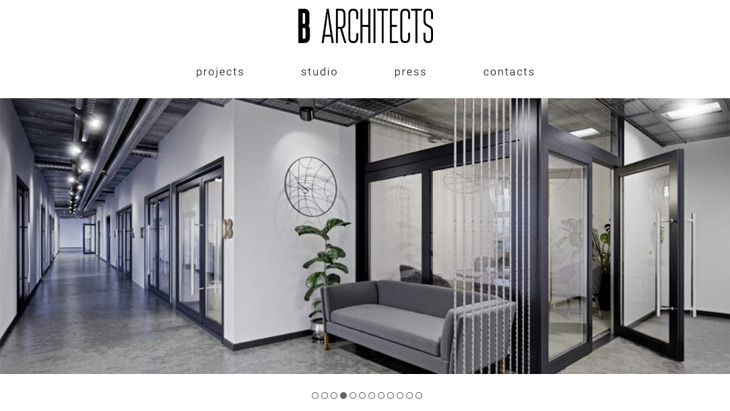 Project: B Architects
Base Theme: Ultra
On the other hand, don't overcomplicate things! As tempting as those new ideas might be, you don't have to use them all (and everywhere). Clean and simple designs can be incredibly impactful. Appreciate your audience, their time and experience, put yourself in their shoes. Often we, as creatives, continuously spin in circles of our own context and forget about our (or clients') audience. We found it very useful to take a break and review web development progress. For this we find Ultra theme's Frontend builder very useful, especially in the Preview mode, which allows to clearly evaluate how designs are responsively adapting to various devices. Using this tool will save you so much time!
Looking Forward
LICKERISH has been growing extensively over the past several years and our future is even more ambitious. Themify has been helping us to stay current with the latest web development trends and enables us to perform a consistent and progressive web development process. We are very much looking forward to what the future (and Themify) will bring to us!
Share your Customer Story now! Have you created a few intriguing websites using Themify? Do you have an interesting story? Let us help you showcase and share your beautiful work. Please contact us.