17 May 2018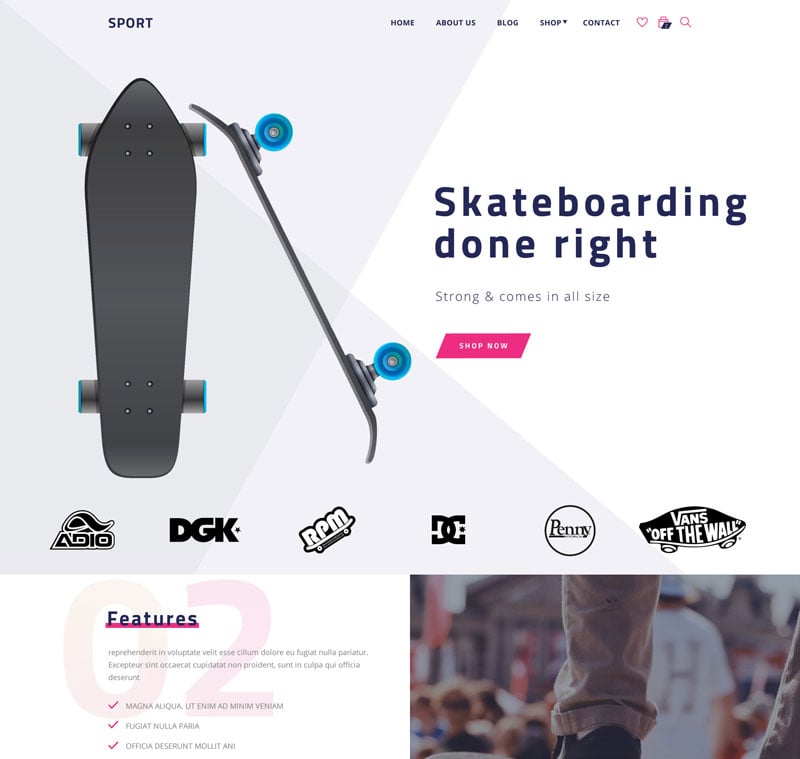 It's been a while since our last skin update, so the launch of our new Shoppe Sport Skin is pretty exciting! Shoppe is our multi-purpose WooCommerce theme that helps you build professional eCommerce sites, with all the bells and whistles. Think instantly refreshing shopping carts, buildable wishlists, image zooming, and super customizable mega menus for all your navigational needs!
And now, with the increase in performance wear apparel (aka athleisure), sport clothing and activity, the demand for nuanced and specialized items to buy online is higher than ever. The Sport Skin will perfectly meet the needs of your urban sports gear and athletic wear eCommerce site.
The Sport offers a dynamic look that is both eye-catching and fun. It has an urban and clean aesthetic, and can be instantly yours as a fully functioning eCommerce site within minutes by importing the demo! Don't delay and start building your eCommerce site today.
Stay tuned, all you skin fans because we have many more exciting ones planned for you all coming soon!