18 Feb 2019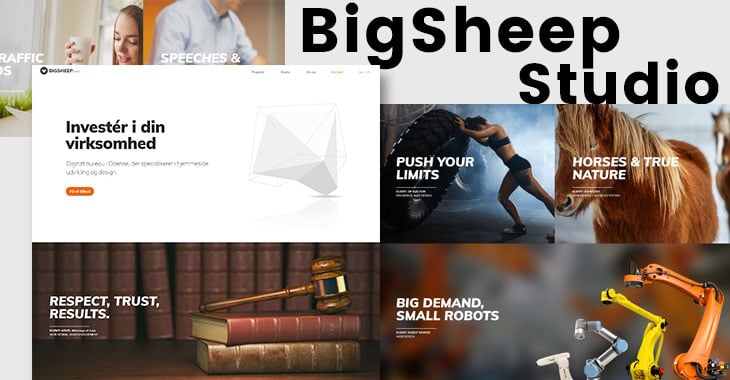 In this month's Customer Story, we have an Icelandic duo who are taking their new web designing business to greater heights. From a law firm, to an Icelandic horseback riding company – see how they got their start and how you can build websites quickly too, using Themify's premium WordPress themes and drag-and-drop Builder!
About Us
Hi there. We are a team of two Icelandic guys living in Denmark. Baldur Arge Sveinsson is the Lead Developer, and Sigurdur Baldursson is the Lead Digital Designer. We are a small design agency that specializes in digital design and web development. We started our company BigSheep Studio only about a year ago. We met in a start-up incubator, and wondered about working on something together as a company, rather than separate freelancers, since our backgrounds complimented each other. As a team we could take on bigger projects and deliver a higher quality of work.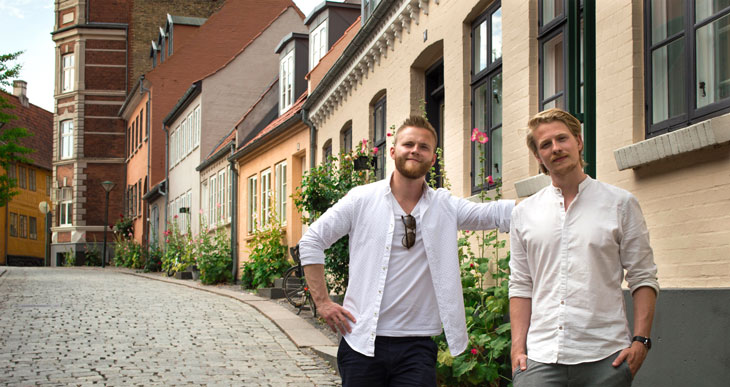 We quickly began building the company since we had everything we needed – good ambitions, working space, and computers. In Denmark, it is relatively easy to start a company, since the costs are low, and the Danish ecosystem is supportive of entrepreneurs to build their companies. Today we have moved into a new shared office space, which is great for us because there is a big network of people here, lots of different types of companies, good facilities and the best coffee!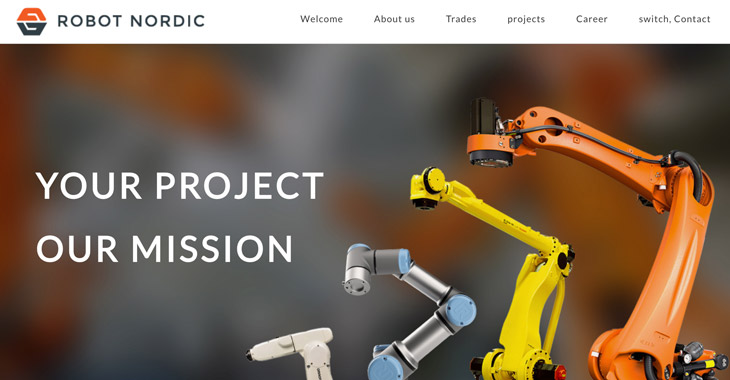 Project: Robot Nordic
Base Theme: Ultra
Before Themify
Starting off, our first web design projects were coded "from the bottom", with hard code - but as we did more projects for clients, there became an increasing need for having a CMS system, for various reasons such as third-party SEO work, user-customization and accessibility. At this point we started looking more into WordPress solutions and effective ways to build websites, without conforming into a rigid theme which didn't allow for too much customization.
It was important for us to find a solution that did not compromise our values – one of them is "never compromise design". We value good design, and this is something that really sets us apart from a large part of the market. Today, there are so many options when it comes to creating a website, therefore, we believe that in order for us to succeed, we should focus on what we are passionate about – and that is quality design.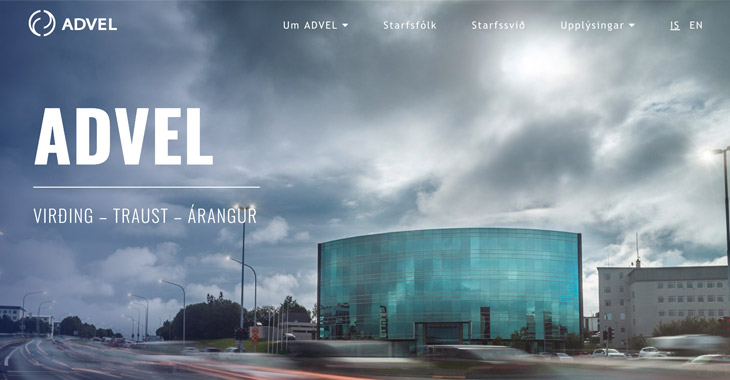 Project: Advel Law Firm
Base Theme: Ultra
Discovering Themify
So how did we come across Themify? It was thanks to Hogan Chua´s YouTube tutorial on web design on Youtube where we got introduced to Themify Ultra - so thanks Hogan!
Some of the main features that drew us to try Themify to begin with include:
1. The free light version + Builder
2. Intuitive and clean interface that works well with custom solutions
3. Good documentation
Today we have the Lifetime Club membership and use Themify for the majority of our customers. We have tried various builders and themes, but Themify, still stands strongest for us. The front-end Builder itself is intuitive enough that we can allow our customers to customize their own websites as they wish, but also having module limitations and settings for what they are allowed to change really helps. 
Some Themify Builder & framework elements we really like include:
1. Builder layout parts
2. Builder add-on modules
3. Works very well with child-theme and custom code
4. Great support team members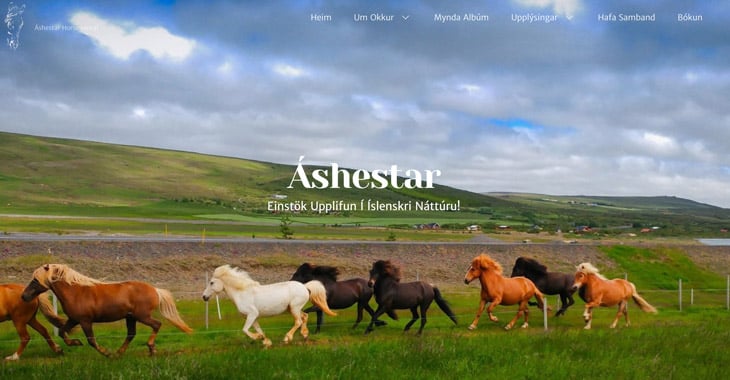 Project: Áshestar - Icelandic Horseback Riding
Base Theme: Ultra
After Themify
Since we started using Themify and worked with it on various projects, our workflow has become rather optimized. It saves us a huge amount of time, since both of us can build the website, even though only one of us has a development background. This allows us to cover more projects in less time, plus working with tight deadlines is not an issue.
We feel that Themify is a great choice for both beginner and advanced web designers because the theme itself has everything you need to make a good website, but still allows for much further development, should you need, in terms of design standard and development integration.
We also use a variety of other WordPress tools when creating websites for our customers. Here are some that we recommend: "Duplicator Pro" – for backups and migration, WPMU Dev tool kit (including "SmushPro", "HummingbirdPro" and "DefenderPro") – for speed optimization, security and oversight of updates. We also recommend "Advanced custom fields" - for implementation of more customized solutions for clients.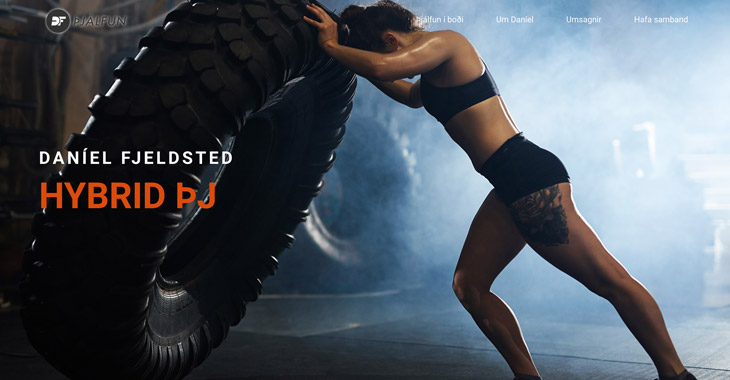 Project: Deniel Felsted Personal Trainer
Base Theme: Ultra
Themify User Tips
Here are some tips for newcomers to Themify – if you have the ability or the resources to create a custom design for yourself or your clients, go for it! Themify provides some ready-made themes - but using the Ultra theme to bring your own design to life really opens up a lot of opportunities. Furthermore, promoting your own design choices is always a good sell.
When we create our websites, we like to start the design using SketchApp, including for mobile and tablet design. When the design has been approved, we bring it to life with Themify Ultra. This speeds up the building process and allows for changes from the clients, before any coding and building takes place, which saves you time and resources.
Looking Ahead
We look forward to driving our company towards further growth and without a doubt, Themify will play an important role as one of the sharpest tool kits that we have when designing and developing websites. We love combining our different backgrounds of design and development within a platform that brings the two together.
Our goal is to expand the company in size - knowing that we can easily bring people onboard and teach them how to use Themify is something that we value. We are still a very young company and keeping our tools sharp is very important to us. We are constantly looking out for new solutions and new products that might help drive our company forward. And thankfully we feel that Themify has the same mindset, since they are constantly developing their products for the better!
Baldur Sveinsson & Sigurdur Baldursson can also be reached on Facebook, Instagram, and LinkedIn - where they offer a behind-the-scenes look to their workflow and space. Cheers to more interesting and cool projects to come!
Share Your Story Now! Have you created an intriguing website using Themify? Do you have an interesting story? Whether your site is for a business, blog, or portfolio, let us help you showcase and share your beautiful work. Please contact us.