04 Jun 2018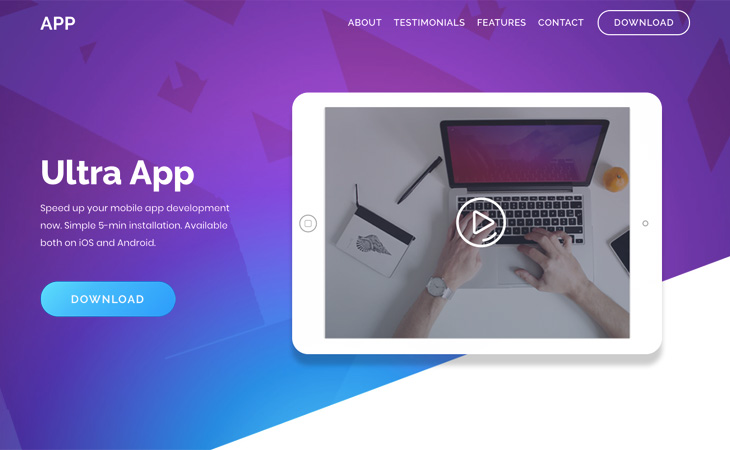 As promised, we're focusing on the release of many more skins for you all. Today we'd like to announce the launch of the Ultra App Skin! Backed by the Ultra theme, the App Skin comes with a toolbox of features that are perfect for showcasing all the elements of your app or online service.
The Ultra App is intended for single-page app sites that simply provide the user with pertinent information at the swipe of their fingers. Elements of this perfect landing page include an instant app or software download button, a simplified and organized testimonial section, a clarified pricing chart, and email subscription tool. Design-wise, it features a modern, vivid, and clean look, with parallax elements.
We'd like to celebrate the launch of Ultra App with a 50% OFF Ultra Theme promotion (Promo code: APPSKIN). The purchase of the Ultra Theme will give users access to the following:
1 Free Bonus Theme of Your Choice
12 Free Bonus Builder Addons
11 Skins/Demos (including the new Ultra App Skin)
Access to One Year of Support and Updates
Use on an unlimited number of sites
30 Day Money Back Guarantee!
All this for the sale price of $24.50! (Reg. $49)
Speed up the creation of your App site or online service landing page today with Ultra's all encompassing tools and the instant site demo.
This promotional offer runs from Monday June 4, 2018 until Monday June 11, 2018 @11:59pm EST!
This lovely skin has been inspired by famous developer by the name of Meng To!