25 Aug 2016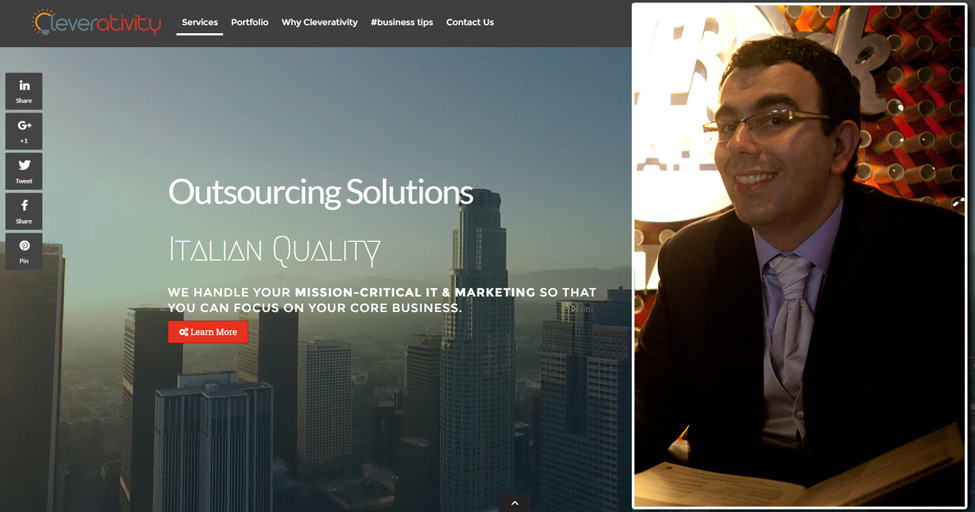 We're very excited to share to all of you a new addition to our Customer Story series. Introducing Luca Martella, designer and developer for the company Cleverativity. Showcasing his passion and talents for web design, he shares to us the story of how he was able run his business through Themify.
Quick Bio
Hi, I'm Luca, the designer/developer behind Cleverativity. Everything that involves coding and graphical design is a passion for me since I was a teenager. After 15 years working in a demanding top-notch software house, dealing successfully with deadlines, quality control, and software engineering, I decided to go solo, unchain my creative mind and start a new business called "Cleverativity". Cleverativity.com started back in 2013. The idea was to provide SMBs and startups all the tools they need to rock the market, starting from modern, well-designed websites that could highlight the company's vision and take advantage of modern digital marketing to be profitable. In addition to that, Cleverativity.com can also provide Mobile Apps, Custom Desktop Software, Multimedia Solutions, and consultancy for Digital Marketing and Lead Generation.
Discovering Themify
So while I was starting with my "big plan", I knew that it was extremely important to find the RIGHT tools to help me in this, and Themify has proven to be the best choice ever. Let me explain: first of all, I knew WordPress is the King of CMSs, so that was decided. But I was wondering what theme/builder could support me in this delicate design process, without making me lose lots of time. While browsing one day, I saw Themify's website. I liked the general style of the themes and in particular the theme "Parallax". I liked it so much that I decided to go for it and use it for my own website. At the beginning, it was not easy, but the great support team of Themify has always been there and this was enough for me to decide to stick with Themify for a long time. I liked the modern, minimalistic style of Themify's themes, their support team of young, affable and professional experts, and the fact that I saw a great potential from the very beginning. While time was passing, Themify's themes became more and more complete, professional, beautiful, easy to use, and features rich. I saw implemented features that I know from my programming background, they are just hell. Plus, everything is designed to make web designers' work easier and quicker. I can switch from one theme to another quickly, and without having to redo everything from the beginning. What can I say, my decision to stick with Themify has been the best one in Cleverativity's life. Soon after this decision, I could design some of my best websites ever: randallmauro.com and bartendingschool.today
Using Themify with a Big PR firm in LA
Thanks to Themify theme's, I always got complimented, and customers were astonished at the speed I could perform changes. At the end of 2015, I got one of the most important and demanding requests in Cleverativity's life - a very important PR company, EK&A, with more than 40 years of representing LA politicians and VIPs, requested a complete website redesign. The challenge was the huge number of pages that were supposed to be on the new website, and the structure they wanted. They were also supposed to manage autonomously those pages, but since they're not WP experts, they requested an interface that could be easy to understand and to maintain. So thanks to Themify's Custom Post Type Builder, I could create the structure required, fill in all the pages and format them nicely, and be able to adapt to the customer requests quickly. Plus, thanks to the menu icons generated by the plugin, the customer can manage their content completely hassle-free for both sides. The result is visible at ekapr.com.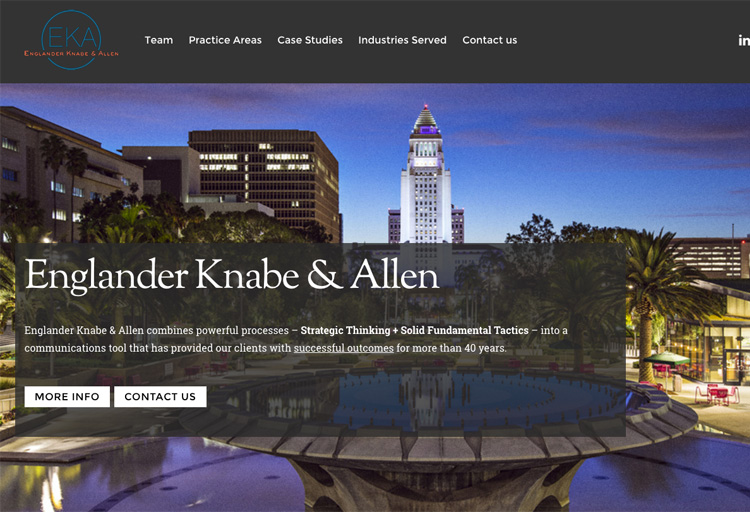 Project: EKA
Base Theme: Split
The result is not just another happy customer. It's not just a beautiful website. It's knowing that in every situation, or after any customer's request, I will be able to do it, thanks to Themify's top-notch tools and support.
I love using Themify themes, they are flexible and easy to use. I love the drag and drop builder, it makes the design process much quicker and the result it's always looking great. As an entrepreneur, I've learned that you need strong partnerships with the right suppliers to grow your business. That is why I know for sure that in the future of Cleverativity there will always be Themify themes and their excellent support. Plus, I'm always excited to see what Themify has coming up in the future!
- Luca Martella
Share Your Story Now
How have you used Themify for your site? Whether it's for your business site, personal blog or portfolio, we'd love to hear your story and share it with other people! Please contact us.