14 Nov 2018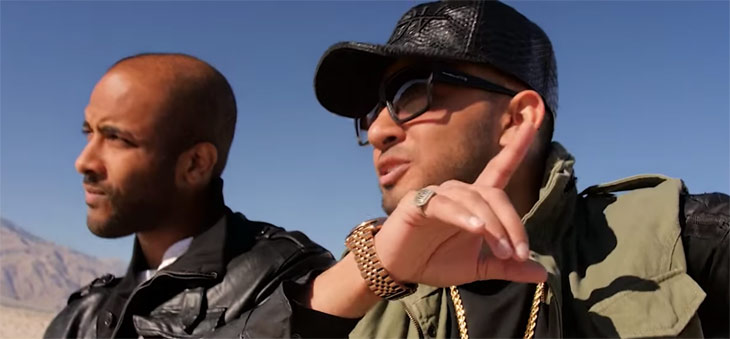 In this month's Customer Story series, we have the interesting story of a pop artist turned self web-creator. Read on to see how he turned to Themify's Music theme for an easy and completely customizable site for his musical career.
About Me
My name is Shawn Don. I'm a musician and actor, and have starred in various television series that have aired on ABC, MTV, WeTV, and Freeform. I'm also a bachelor on the current season of Millionaire Matchmaker. I've worked with major artists like John Legend, DJ Mustard, and Lil Wayne, including a single called 'Leave Your Mind' featuring Snoop Dogg.
Coming from a business background, I made the leap to the music industry, in short, because I believe music offers one of the biggest platforms for a message. And I have a message - my Christian faith is very important to me and I wanted to share the good news as well as a positive way to live with the world.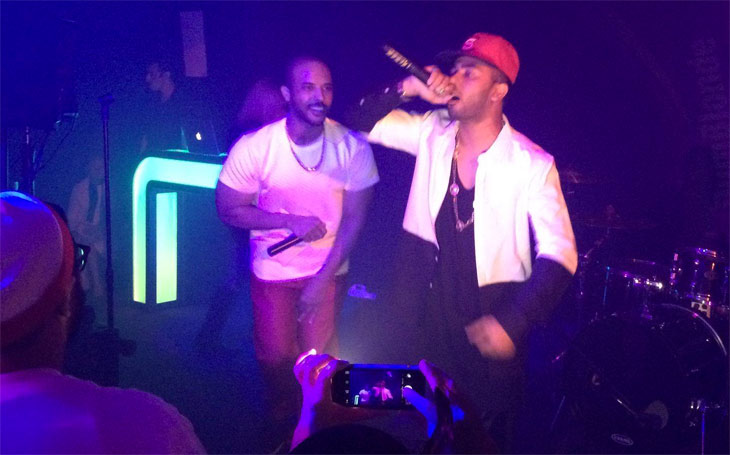 Before Themify
I've worked with web developers before, but the tough part about it was having to convey what I wanted and having to work on their time. I work in the fast-paced entertainment industry where I needed results now. However, since I didn't know how to code myself and didn't want to depend on anyone else, I tried using automatic website builders only to find them to have many issues of their own.
I found them to not have true flexibility and are not as intuitive as they claim. They charge you a high monthly fee for basically nothing, and you end up having a site that inevitably looks like many others. Why would I want to pay a high fee for that when I can pay a fraction of the cost for Themify?
After Themify
I discovered Themify because I had heard of it as an industry leader over the years. I immediately found Themify to be easy to use, intuitive, and beautiful. Themify gave me freedom and flexibility, and allowed me to bring to life my exact vision for my website. Plus, it was easy enough for me to use on my own.
I've had several major celebrities and record labels and entertainment companies say they love my website. Then they are shocked to hear I was able to build it myself using Themify. Even when I had questions on some of the things I couldn't figure out, the Themify support team was very responsive and thorough in answering my questions. I loved that Themify had WordPress themes for any type of industry, and I found the perfect one for me as an entertainer.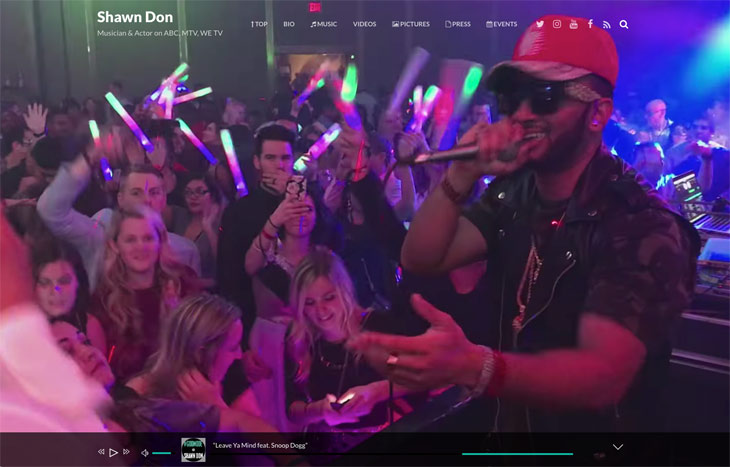 My Themify Music Theme Review
After some perusing, I found Themify's Music theme. I didn't have to customize too much because Themify offers something for everyone, and I liked that I could find something ready-to-go specifically for a musician like myself. I loved the fact that I could automatically display a video on the landing page so the user can immediately see my performance ability.
I also liked the music player widget so the user can automatically start hearing all my songs. This makes it extremely easy for someone to find and access my content, so if I have someone important like Beyoncé or Drake checking me out, they don't have to go on a fishing expedition on my website to hear my music or see my videos.
A few other tools I enjoyed was the widget that displays my album artwork and song listings, like a discography, and the picture/video/press widget where I was able to just drop in my files and the Themify Builder assembled it in an aesthetically-pleasing format. My site doesn't look like a lawyer's site, it doesn't look like a doctor's site, it looks like a musician's site thanks to the awesome features and tools offered by Themify. My Themify site is ME.
Check out my website for yourself and see all the special elements Themify's Music theme supplies. My brand is very important since I have a large fan base and I knew I could trust Themify with my brand. Remember, I built this 100% myself and I'm not a designer or developer.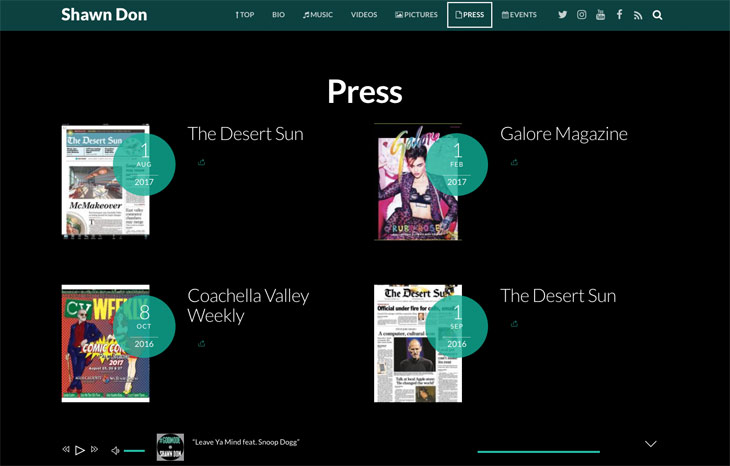 Looking to the Future
I recommend Themify to other people because it's easy to use, intuitive, and doesn't require you to be an expert. Themify puts the control back in your hands, has a wide variety of design options and provides flexibility so you can make your website exactly how you want it. Basically, the fact that I'm not a web developer and was able to produce a site like mine, speaks to the awesomeness of Themify!
I'm excited about the opportunities this website has opened up for me and proud of everything I've been able to pull together. It's not been easy, but I'm thankful for my musical features from Snoop Dogg, Kurupt, DJ Mustard, Don Benjamin, among others. Also, having Tupac and NWA's former manager believe in me and want to support me was pretty cool. I'm currently filming my own TV show called "Life of Shawn Don", as well as looking forward to dropping a new album very soon.
Aside from this, being a good son, brother, and uncle has been an awesome focus of mine and growing in my faith and realizing that's what's important - not money, fame, success, or living for my own pleasure.
Thanks for reading my Customer Story. Stay tuned by following me on Instagram or Twitter (I respond to everyone & do giveaways) and I hope you check out my radio single featuring Snoop Dogg as well!
- Shawn Don
Share Your Story Now! Have you created an intriguing website using Themify? Do you have an interesting story? Whether your site is for a business, blog, or portfolio, let us help you showcase and share your beautiful work. Please contact us.