16 Nov 2018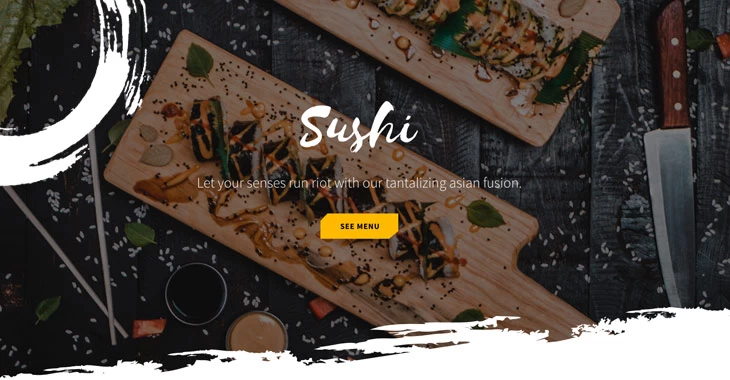 We've committed to providing even more Ultra Skins this year, and it's safe to say we're delivering just that only 3 weeks after launching the Ultra Portfolio Skin. Our latest addition, the Ultra Sushi Skin, is here and serving up a minimal and clean aesthetic. Create sharp and artistic websites using our custom created Japanese, Asian, and sushi restaurant WordPress theme, with just a few clicks.
Ultra Sushi definitely stands out in the crowd exuding pure design with our hand written brush font, ink brush splatters, and with pictures that utilize float scrolling. Our focus on a minimal style showcases a deep contrast in our fonts, colours, and the exquisite use of negative space throughout the website. Experience the Ultra Sushi Skin with our demo now.
We're adding the Ultra Sushi Skin to our collection of 13 existing skins for the Ultra theme. From Portfolio, eCommerce, Wedding, Photography, and Agency skins, easily change up your site with your changing ventures!
Try the Ultra theme today, along with it's 14 bonus skins, and custom create just about any website in the same day.