10 May 2018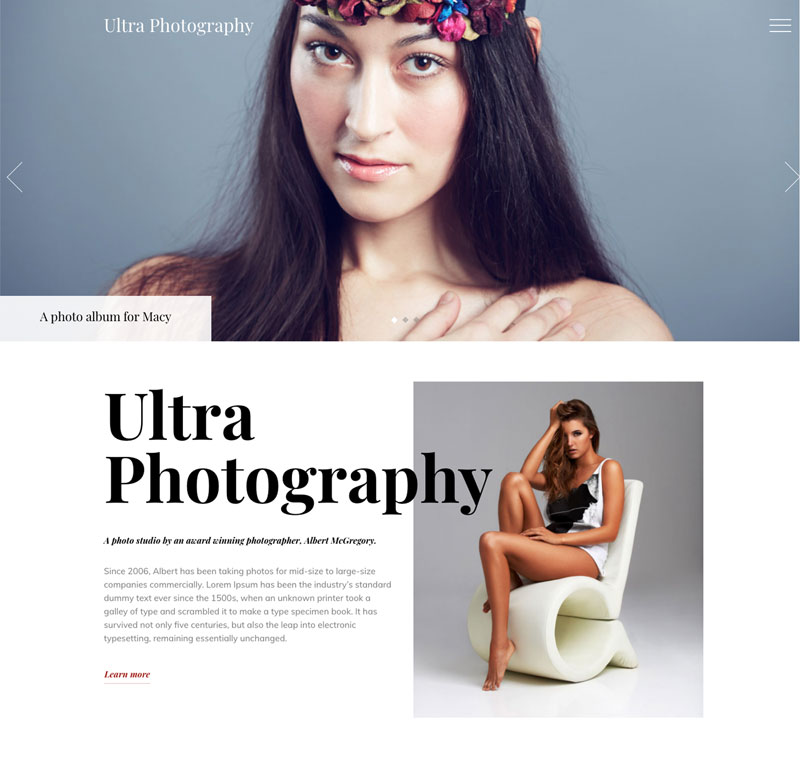 If you're a photographer, designer, or videographer, you've probably looked long and hard for the ultimate portfolio website template. Or if you're a website designer, you've probably tried a hundred different WordPress themes to help satisfy your client's needs. Well look no further.
Meet Ultra Photography. It's our brand new skin centred around our most powerful and flexible theme yet, the Ultra. The Photography Skin features a sleek and elegant design, that is both minimal and dynamic. Feature and highlight your beautiful photos, projects, and your professional portfolio online with the latest in design and technology.
The best part is that you can create your perfect site with the click of a button! Setup an elegant site portfolio instantly, with Themify's demo import and just tweak and personalize it with your best work. View the Ultra Photography demo site now and get a full look at the crisp and clean layout.
We highly recommend this skin for all the hardworking artists out there: from photographers, designers, painters, videographers, writers, and dancers, the Ultra Photography is fully customizable from header to footer to meet your specific needs. Don't delay, begin that personal portfolio you've been waiting to start today.