29 Jul 2019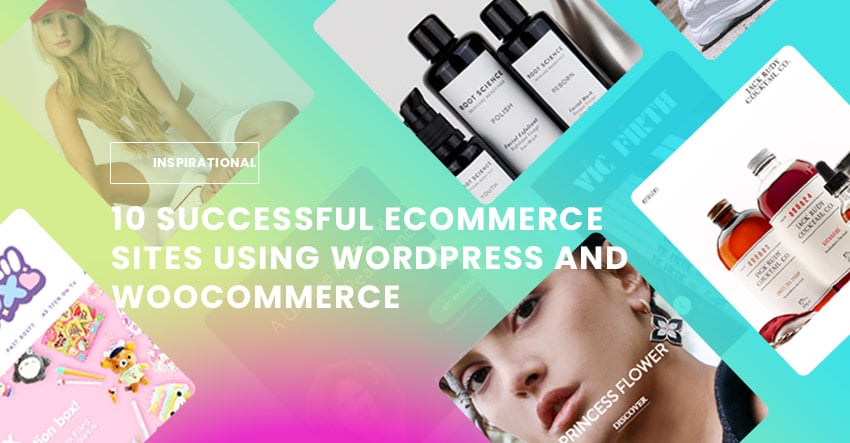 Starting an eCommerce website is now easier than ever before, especially with all of the eCommerce platforms on the market today. If you want to create your own online store, your first thought might be to choose an eCommerce platform like Shopify. But did you know that you can create a successful eCommerce site with WordPress too? That's right, WordPress isn't just for blogs. In fact, WordPress powers over 39% of all the websites on the internet, that includes a ton of eCommerce sites.
By using WordPress with WooCommerce, the top eCommerce WordPress plugin, you can easily create an online store that's fully customized. Since WooCommerce is an open source plugin, there are no limits to the features you can add to your eCommerce site. You get access to all of the best WordPress plugins as well as the ability to give your online store a professional look in seconds using predesigned eCommerce WordPress themes. These sites are WooCommerce based. For WooCommerce alternatives, you can check the Astra blog.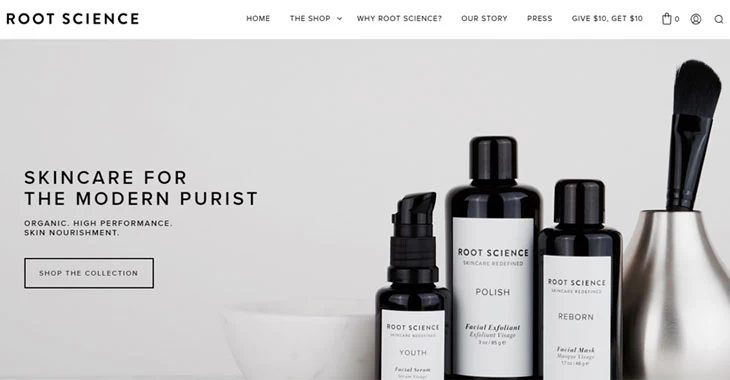 Root Science is an organic, high-performance skin care brand, drawing inspiration from the founder's home country of Iceland. Root Science's products are expertly formulated with the most nutrient-rich botanicals from around the world. Their products include cleansers, toners, exfoliants, serums, masks, eye care, and more.
This successful eCommerce site using WordPress and WooCommerce features a sleek, modern design. The website also has a blog loaded with information to help their audience boost their skincare routines and they use targeted popups to grow their email list.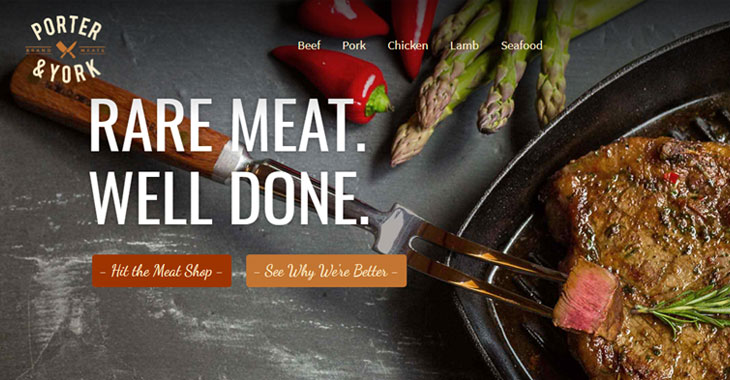 Next on the list is Porter & York. Porter & York provides you with a world-class butcher shop, right from the comfort of your own home. They offer premium meats you won't find at grocery stores or other online shops such as wagyu burgers and sliders, and dungeness crab, all delivered to your door fresh, never frozen.
Their WordPress and WooCommerce powered website features high-quality images of their products, recipe ideas, as well as an Instagram feed that shows off all of their happy chefs and customers. Also included is an email optin form at the bottom of the home page in order to increase lead generation on their website.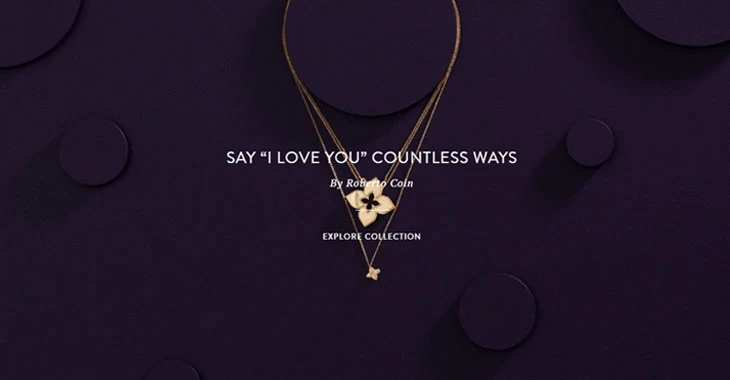 Roberto Coin is a luxury jewelry designer who founded his brand of the same name in 1996 after leaving his successful career as a hotel manager to follow his dream of telling his story though jewels. Roberto Coin designs stunning bracelets, necklaces, earrings, pendants, and rings.
The Roberto Coin website, powered by WordPress and WooCommerce, features an elegant design, auto-playing, full bleed video content, shoppable editorial content, and more. This website was even a 2016 AVA Digital Awards winner in the eCommerce category.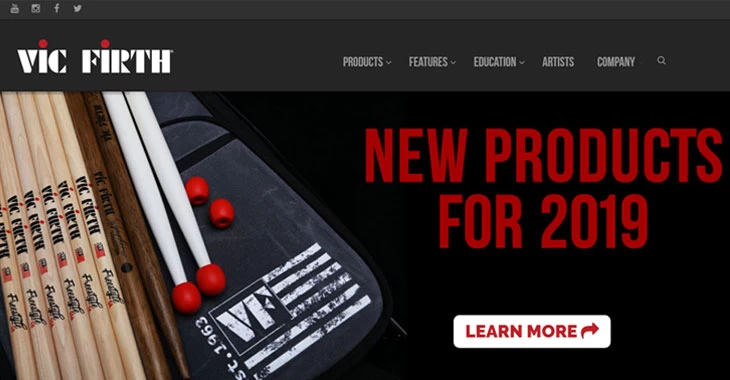 Vic Firth is a popular and established brand in the music industry. The company was started in 1963 and is a hit with drummers, selling mainly drumsticks but also alternative implements such as brushes, as well as marching percussion, keyboard mallets, and more.
Their WordPress and WooCommerce powered site features their extensive products including selection guides to help users find exactly what they're looking for, an education resource library, video lessons, an Instagram feed to showcase their community, and more.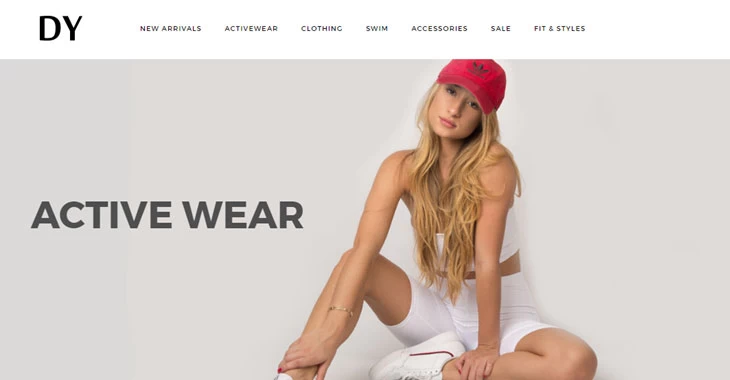 Disruptive Youth is a fashion brand for young women with a mission -- to be different, stay independent, and help a new generation of people find the inspiration to express their true, personal style. Disruptive Youth has a loyal fan following and exceeds 1 million brand views per month. They offer edgy and stylish clothing, activewear, swimwear, and accessories.
Their website, which runs on WordPress and WooCommerce, is minimalistic, putting the focus on the high-quality images of their clothing. On the back end, Disruptive Youth uses Google Analytics for eCommerce and Facebook Domain Insights in order to track the users that are visiting their site so they can learn about their behaviors as well as what works on the site and what doesn't. Website visitors can also provide their email address in exchange for special offers and more with the email optin form in the footer of the website.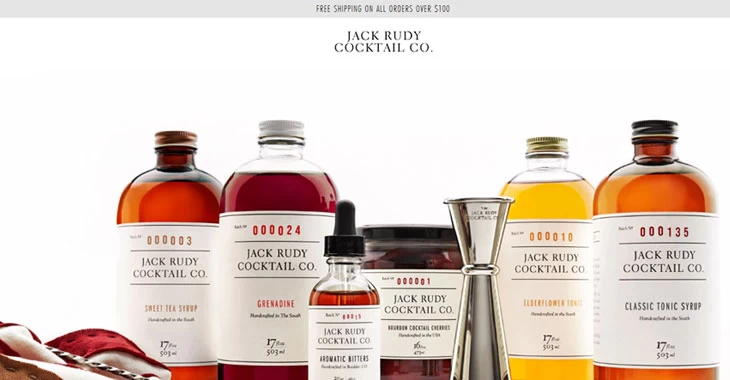 Jack Rudy Cocktail Co. is a successful eCommerce website that allows you to take your cocktails to the next level. This family-run company's goal is to take long-forgotten staples of the American bar, and reinvent them. They offer small-batch tonics, syrups, bitters, bourbon cocktail cherries, vermouth brined olives, as well as official merchandise such as hats, glassware, t-shirts, and more.
Jack Rudy Cocktail Co. has created a website that is sleek and minimalistic, putting the focus on their classic-looking products. The site also offers a ton of delicious drink recipes to help their audience successfully use their products.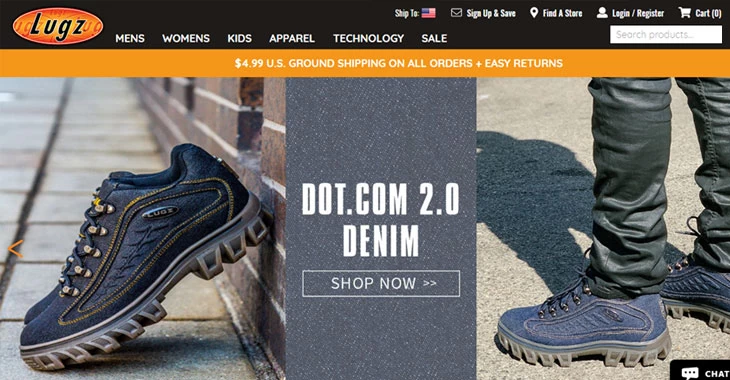 Lugz is an innovator and leader in footwear, first making a name for themselves in October 1993 when they brought 2 styles of boots, a quilted vest, and a pair of jeans to market. Soon after, Lugz was endorsed by big players from the world of hip hop including Funkmaster Flex and Birdman. Lugz went on to branch out beyond boots, adding casual shoes and athletics to the mix for men, women, and kids.
Lugz rebuilt their website using WordPress and WooCommerce in order to maximize performance, efficiency, and conversions. Using WordPress and WooCommerce, Lugz was able to streamline ERP (enterprise resource planning) integration and at the same time, minimize the time needed to create data structure and import product data. They were also able to customize product category pages to include different swatches and implemented an efficient way for their staff to process returns.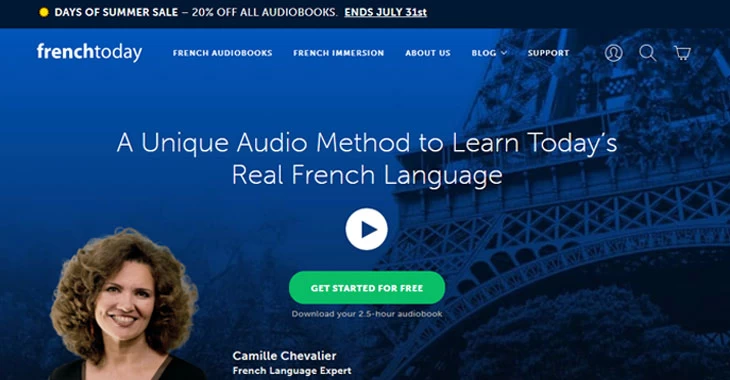 While it may not be as well-known as Duolingo, French Today is a very successful eCommerce website that teaches modern French as it is actually spoken. Most of the french lessons you receive in schools and with other websites and apps won't help you speak French in actual conversions, but French Today does.
On their website powered by WordPress and WooCommerce, they sell over 20 professionally recorded audiobooks as well as provide an enormous collection of blog posts on language and culture in France. They even offer customized French lessons by Skype or phone with experienced French teachers who also speak English.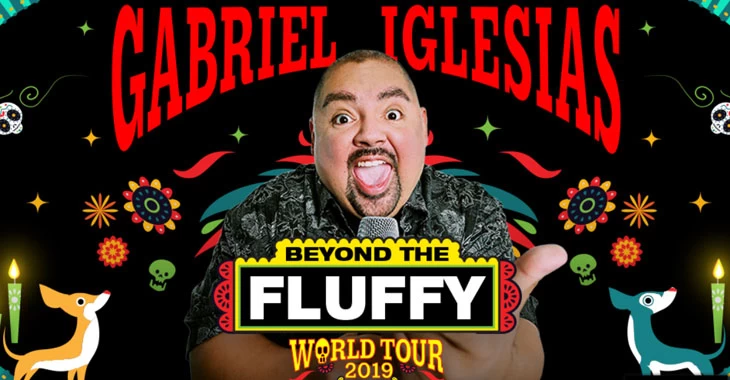 Next up, famous comedian Gabriel Iglesias. Known to his fans as Fluffy, Gabriel has been in standup comedy for 20 years and has performed sold-out concerts all over the world. His signature Hawaiian shirts and his animated comedy style have made him a favorite to many.
On his official website powered by WordPress and WooCommerce, fans can find upcoming show dates and purchase tickets to them. In addition to purchasing tickets to see him live, fans can also shop on his website for official tour merchandise. The Fluffy Shop sells scarves, hats, t-shirts, DVDs, and even bobbleheads.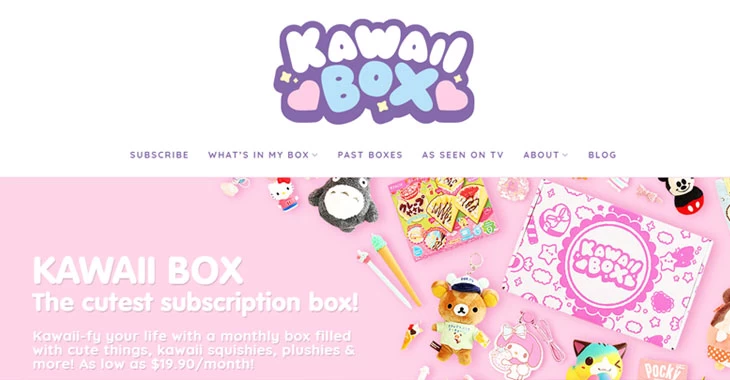 Finally, Kawaii Box is a cute monthly subscription box service from Japan. When you sign up with Kawaii Box you get a box filled with hand-picked Japanese and Korean items delivered directly to your doorstep every month. Items could include candy, squishies and plushies, stationary, wearables and accessories, and more. With Kawaii Box you can choose a monthly plan, 6 month plan, or 12 month plan.
Their website powered by WordPress and WooCommerce is fun and colorful to go with their particular brand of cute. The Kawaii Box website also includes a Facebook Messenger chat bot as well as a section to showcase user-generated content from Instagram.
We hope these examples give you the inspiration you need to start your own successful eCommerce site using WordPress and WooCommerce. Of course, there are still a ton of other amazing eCommerce sites out there that could easily be a part of this list as well. Want to find out if your favorite eCommerce website is using WordPress and WooCommerce? Try out IsItWP's free WordPress Site Check tool to discover many other impressive eCommerce sites powered by WordPress and WooCommerce.
If you like top 10 lists, you'll enjoy the ones we've come up with so far. Check out our latest on the 10 Best Parallax Scrolling Sites to continue your inspiration train!
About the Author
Syed Balkhi is the founder of WPBeginner, the largest free WordPress resource site. With over 10 years of experience, he's one of the leading WordPress experts in the industry. You can learn more about Syed and his portfolio of companies on his website, or by following him on Twitter.