09 Nov 2020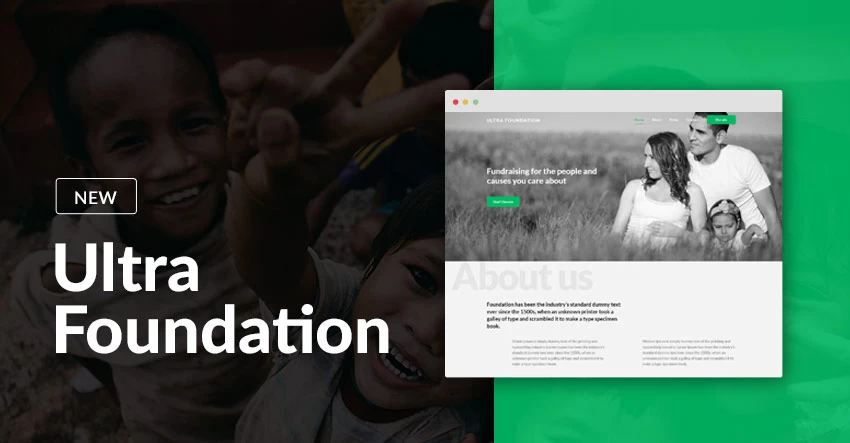 Introducing a new Ultra skin which fits for all kinds of Fundraising, Charity, NGO, Church and other non-profit organizations. With the Ultra Foundation WordPress theme catering to all your needs as an organization, you can duplicate and customize accordingly with so much ease. The skin is also available as a Builder Pro theme (view Pro Foundation demo). If you are using Builder Pro, you can import the theme and the demo content.
Featuring a simple and spacious design, the theme allows you to keep your site informative without being too overwhelming. It does not distract your audience from seeing your main objective and message. Moreover, the attractive typography and use of media keeps the attention of users and motivates them to learn more about you and your cause.
The Ultra Theme
A purchase of the Ultra theme will give you access to the following:
31+ skins (including the new Ultra Foundation skin)
12 free bonus Builder Addons
Use on an unlimited number of sites
Access to 1-year of downloads, updates, and support
30-day money back guarantee!
Try the Ultra theme today, along with the new Foundation skin, for just $59 and custom create just about any website on the same day. Experience the Ultra Foundation demo now.