09 Sep 2019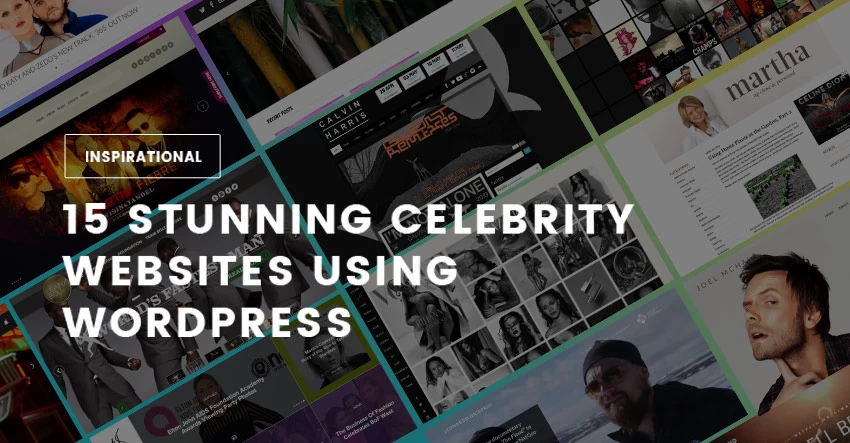 When you visit your favorite celebrity's website, do you stop to think about what kind of content management system they're using? Maybe, maybe not, but either way, it's impressive to see what some of the most well-known people in the world use to stay connected to their fans and update their audience on what's to come.
Not surprisingly, a good amount of celebrities put their trust in WordPress to showcase who they are and what they're about. Most of the time, their website is the tool that increases their revenue, builds onto their brand, and sends messages to fans. It's something that connects them to their audience, so if it isn't reliable, the whole thing could come crashing down and lots of damage can be done.
Using IsItWP, you can find out within seconds which websites are run by WordPress, which already powers 33 percent of the internet as it is. If there's a website out there that you admire and are interested in seeing if perhaps it runs through WordPress' CMS, then this is the perfect tool for you.
Let's take a look at 15 celebrity websites that run on WordPress.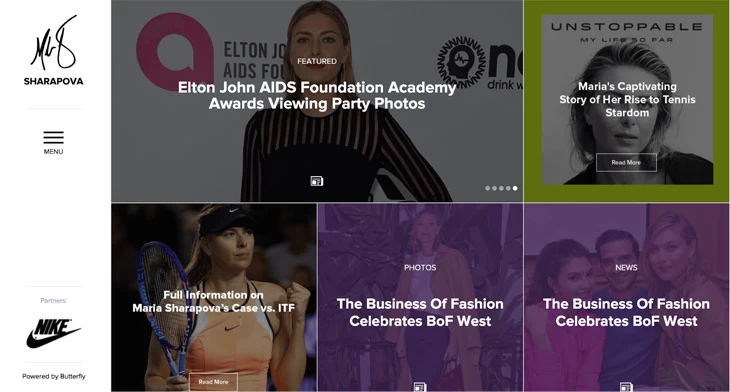 Maria Sharapova's website gives viewers all the latest photos and news about the famous tennis player, including stories about her rise to stardom and latest fashion week photos. There's a menu bar on the left-hand side that, when clicked, leads to more information about Sharapova such as her tour dates, the latest news, and her social media accounts. The website is laid out in a way so users get the most pressing information first and foremost before diving into more content.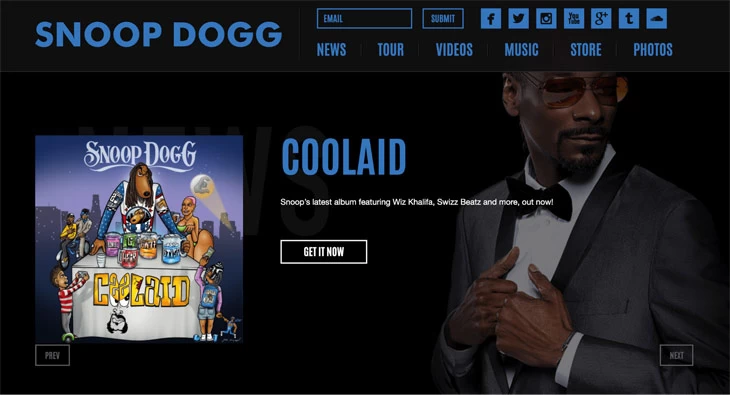 Snoop Dogg's site has a clean layout where the navigation is easily visible and the CTAs are up front and plain to see. He wants you to check out his latest album and his development team knew exactly how to do it with their attention-grabbing CTAs. If you scroll down, there's more information about his tour, event dates, and music videos. All of his most important content stars on the homepage so users don't have to click around too much to get to the point.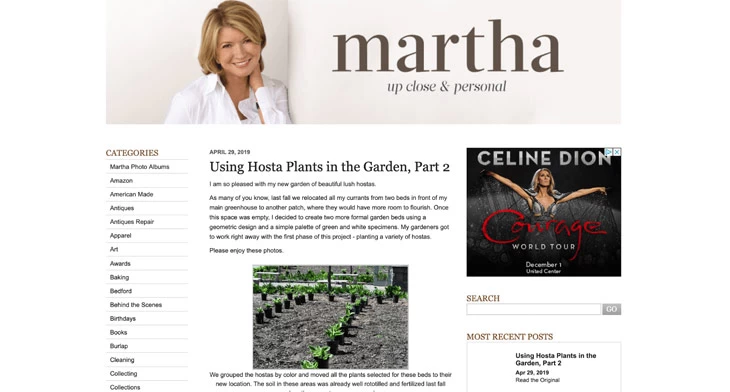 Martha Stewart uses her website as a blog to inform her readers about all things homemaker, including recipes, craft ideas, and gardening. She's also close friends with Snoop Dogg, so perhaps their development teams collaborated on the idea of using WordPress! Just kidding. Maybe. Every category possible is listed in the lefthand menu bar so that navigation is a cinch and you can easily go to the webpages you need. There's also a search bar so that if you can't find what you're looking for, you can look it up with ease.
Rihanna uses her personal website as a way to share her music, makeup and fashion advice, and products with users. The homepage is a photo collage reminiscent of an Instagram account showcasing Rihanna during photo shoots and on the covers of magazines. The left menu bar is used for easy navigation towards more of her content including her social media and biography. It's stunning just like she is.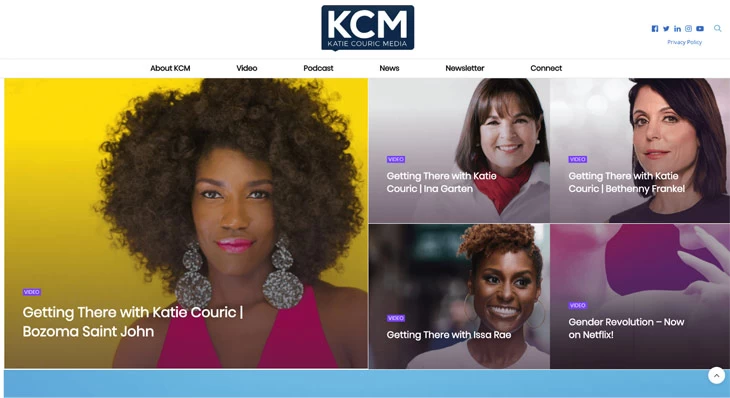 Katie Couric's website is used to emphasize her latest projects, including her podcast and interviews with celebrities and politicians. Her social media is propped on the top righthand corner for easy access and if you scroll down, you're led directly to her latest podcast episodes and more social media buttons. The main focus of her website, which is above the fold, is video interviews with other celebrities, accessible at the click of a button.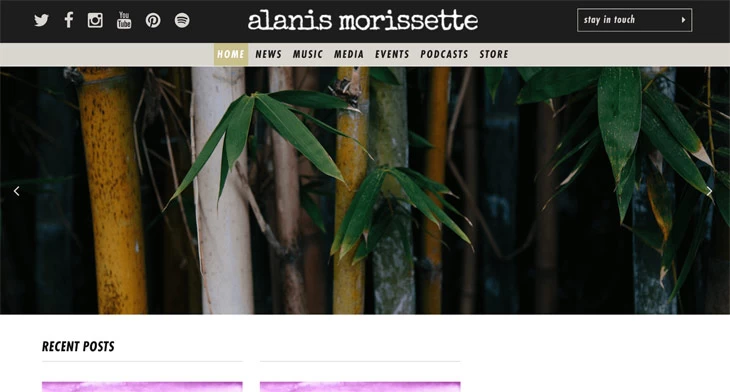 Alanis Morissette's site is simple and straightforward. All the main navigation is at the top for easy access including her social media and links to news, music, and her podcast. The focus is placed mainly on the different webpages users can click on to access more content. There aren't a ton of embellishments and the website gets straight to the point when it comes to what it wants visitors to do.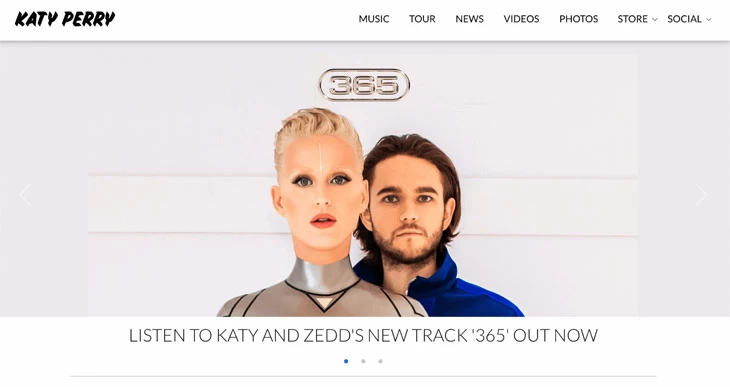 Katy Perry uses her WordPress site to promote her newest single and showcase her latest work. You can easily navigate to her tour information, photos, merchandise, and more. The website's homepage uses endless scrolling to go into detail about the latest news, most recent projects, and singles.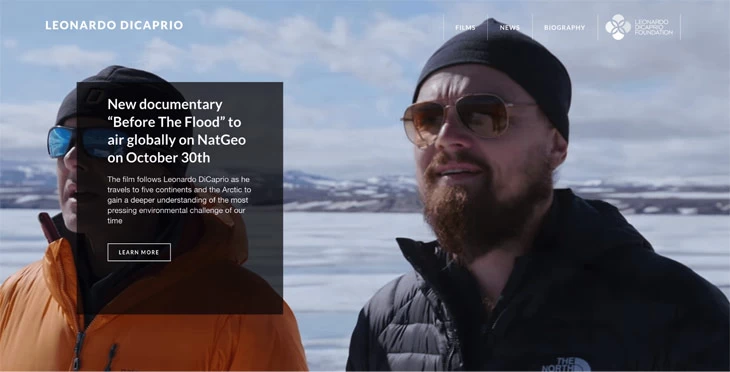 Leonardo DiCaprio is another big star who uses WordPress. His most valuable, current content is placed above the fold: a navigation menu bar, links to his social media accounts, and links to his current and latest projects. If fans want to know what DiCaprio is up to these days, all they have to do is swipe left or right to view his most recent content.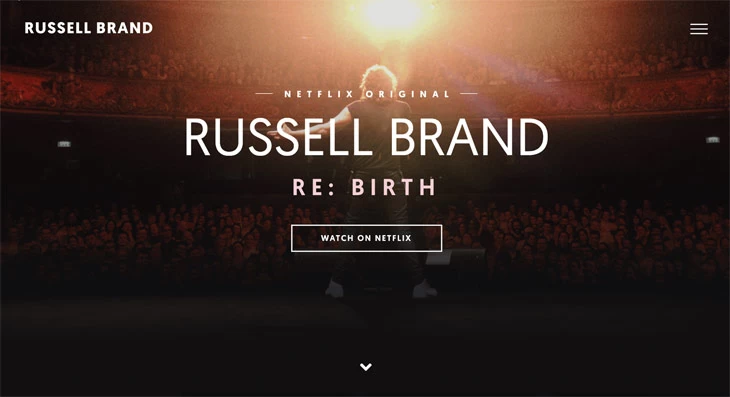 Russell Brand's website uses full-page visuals to grab your attention and keep you engaged. The moving page uses bold, bright CTAs to bring visitors to Brand's content, including his Netflix comedy special, new book release, and podcast. Brand has always been known for his bold opinions and his website knows exactly how to lead you to that content.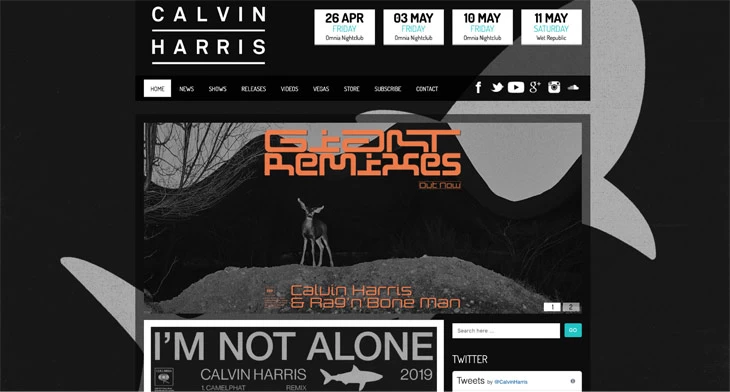 Calvin Harris still has upcoming tour dates and music coming out which his website clearly emphasizes. If you continue scrolling you'll see more information about his new singles and who he's collaborated with so you're more inclined to check out his music. It's a great design to encourage his audience to engage with his content and learn more about upcoming projects.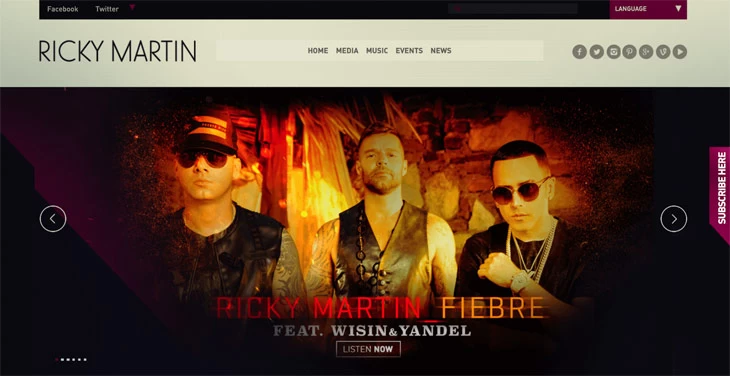 Ricky Martin's WordPress website uses images as CTAs to encourage users to click through to all different types of content. This includes his social media, his new single, photos, and videos. Everything is laid out on the homepage and all the links are easy to navigate so users don't get lost or stuck focusing on just one component.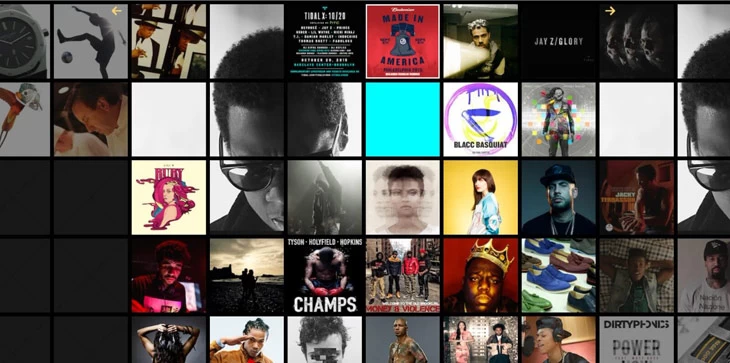 Jay Z's website is called "Life+Times" and is described as a digital experience that covers art, music, fashion, sports, and culture. It's an all-encompassing arena of different facets of his life. Most websites place their menu at the top or side of their website, but this one places it in the footer. It's different but it works because the rest of the website is supposed to be a visual experience uninterrupted by CTAs or other navigation.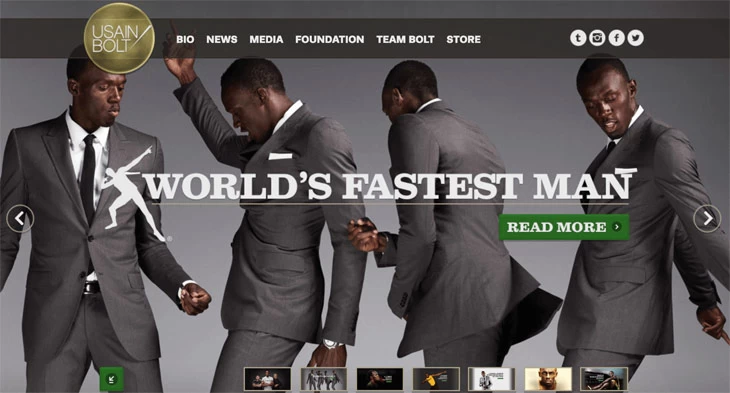 The fastest man in the world's website is simple, straightforward, and easy to navigate. Its design is simple and doesn't leave users guessing where to go next or what to do. You can click through to media, learn more about Usain Bolt, get the latest news, and more just from the top menu. The latest updates are just below the fold and go into more detail about his current life.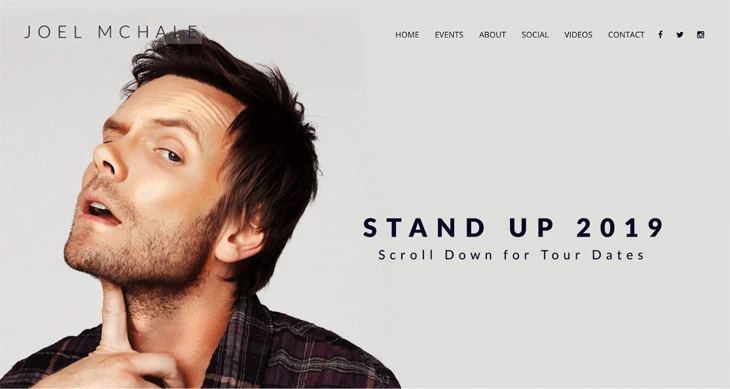 Comedian and actor Joel McHale's website struts a simple, clean design that makes you feel refreshed. He has a new standup act this year which is the main point emphasized on the homepage and makes you want to click through and get more information. There's also a menu on the top righthand corner so you can easily check out his social media, biography, contact information, and more.
Justin Timberlake's website is less about getting to know him as an individual and more about promoting his latest works which include a book, a new single, and merchandise. The large, all-encompassing photographs are what make you take a second look to decide where you want to navigate to next, which could be a ticket giveaway, an email signup form, or exclusive content you need to sign up for.
Conclusion
There's a reason so many big names in the entertainment industry trust WordPress to power their websites. Time and time again, it allows sites to run smoothly while giving celebrities the chance to show who they are and showcase their talent. Without a powerful CMS, users would encounter all sorts of glitches, errors, security breaches, and more. Thankfully, you don't have to worry about any of that with a trust WordPress website. Which CMS will you choose for your next site?
If you like top numbered lists, you'll enjoy the ones we've come up with so far. Check out our latest on the 10 Best eCommerce WordPress Sites to continue your inspiration train!
About the Author
Syed Balkhi is the founder of WPBeginner, the largest free WordPress resource site. With over 10 years of experience, he's one of the leading WordPress experts in the industry. You can learn more about Syed and his portfolio of companies on his website, or by following him on Twitter.