20 Nov 2017
Update: Congratulations to our lucky Black Friday/Cyber Monday winners!
Nicole Martin - Twitter
Bryan Lutgen - Facebook Share
Mohssen Mohebbi - Blog Comment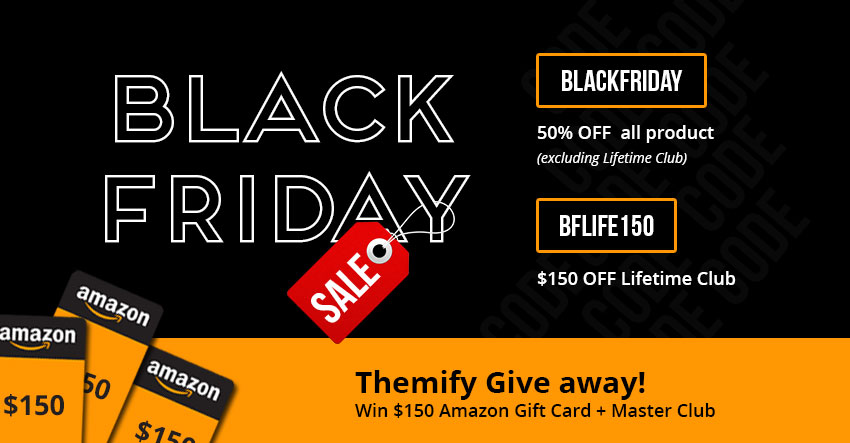 It's the busiest time of year when traffic (on foot and online) come through your doors! Make sure your website is glistening and gleaming by taking advantage of Themify's biggest sale and giveaway!