19 Nov 2018
Update: Congratulations to our lucky Black Friday/Cyber Monday winners!
Cristian Bondarenco - Facebook Share
Josué Cherryholmes - Twitter Share
Lisa Pecora - Blog Comment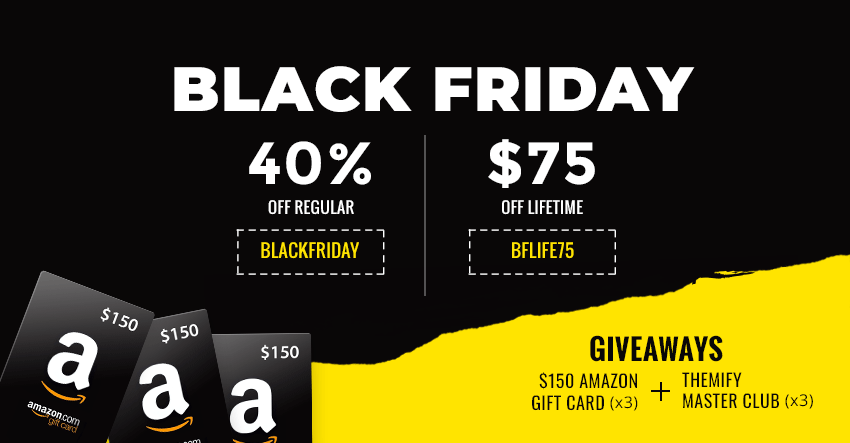 Black Friday deals for WordPress themes and giveaways in the tech world go into hyper drive this time of year. Don't miss out on one of the top rated WordPress themes with Themify's top offers of the year.
Take advantage of the 40% OFF sale, $75 OFF the Lifetime Club Membership, and a fantastic $150 Amazon Gift Card + Master Club Membership giveaway!