12 Dec 2016
Update: We're extending the Holiday promotion until January 1, 2017.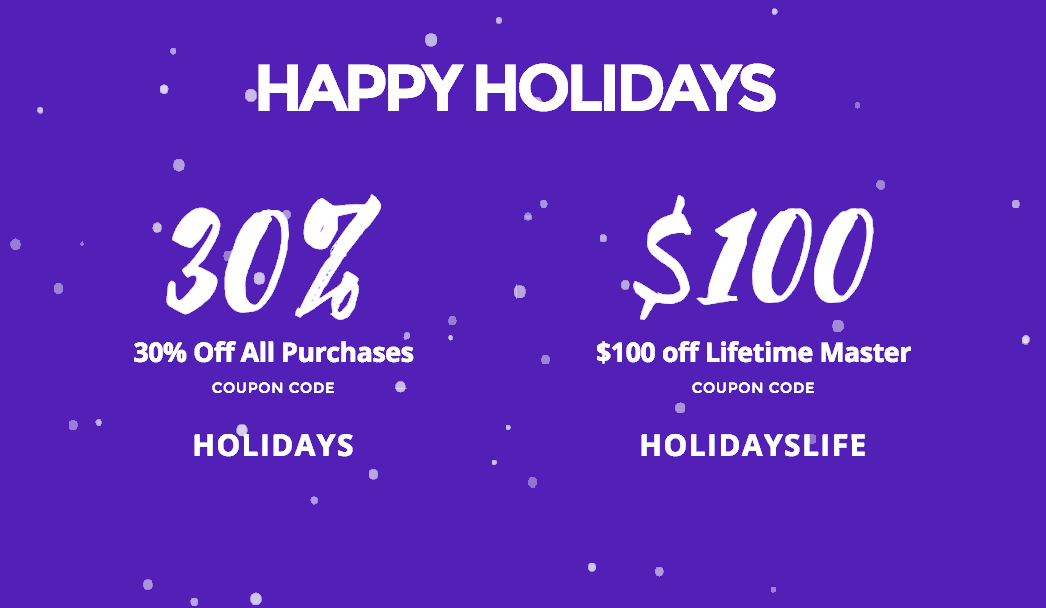 30% OFF All Purchases
We're getting into the spirit of giving! From December 12 to 31st, we're giving everything away for 30% OFF (excluding Lifetime Master Club)! What better time than this holiday season to give that extra love that your site might need?